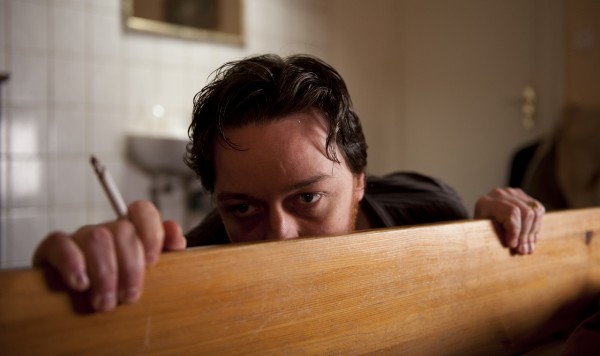 Filth was one of the sleaziest, crudest, trippiest films of 2013, and of course became one of the top box office successes in the UK – not only because it's a UK-made film, but I'd wager the subject matter was familiar to their youth. On the 4th of April, James McAvoy's excursion into drugs, sex and general debauchery makes its way onto Blu-ray, DVD and Digital thanks to Icon Home Entertainment.
The movie sees McAvoy (X-Men: First Class) as Bruce, a Detective Sergeant who becomes deathly bored of his existence and turns to a mixture of cocaine, alcohol and sexually abusive relationships. This doesn't mean he hasn't any aspirations, as his quest for a lucrative promotion to Detective Inspector – along with reconciliation with his estranged wife and daughter – is his primary focus, and as such Bruce begins concocting a plan to sabotage his colleagues, including Amanda Drummond (Imogen Poots) in order to get it. He's soon assigned to lead the investigation surrounding the murder of a Japanese student, but his increasingly frequent hallucinations, drug addiction and unchecked psychological issues lead him to spiral out of control. So much for that promotion, huh?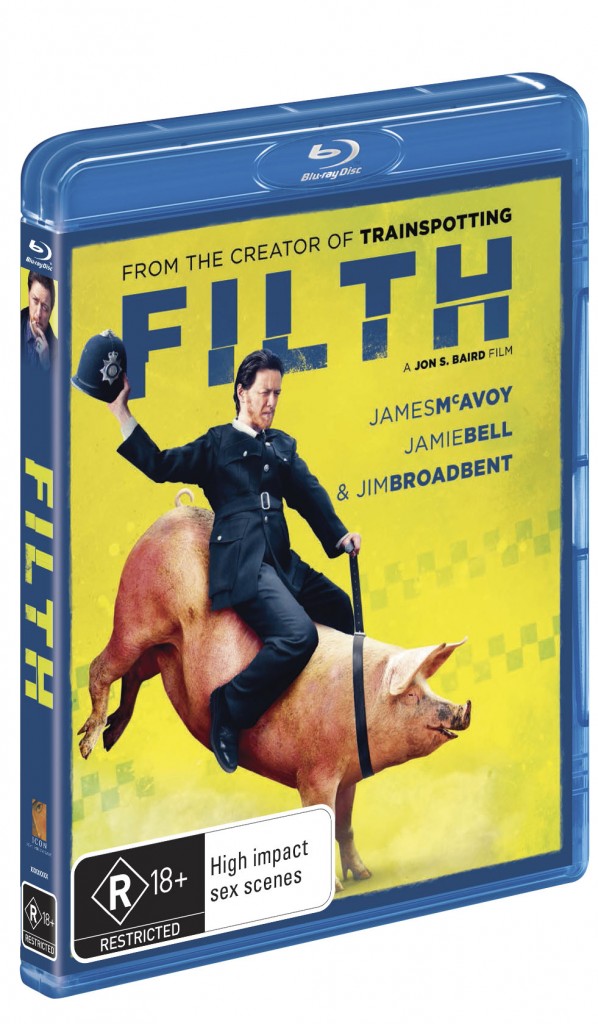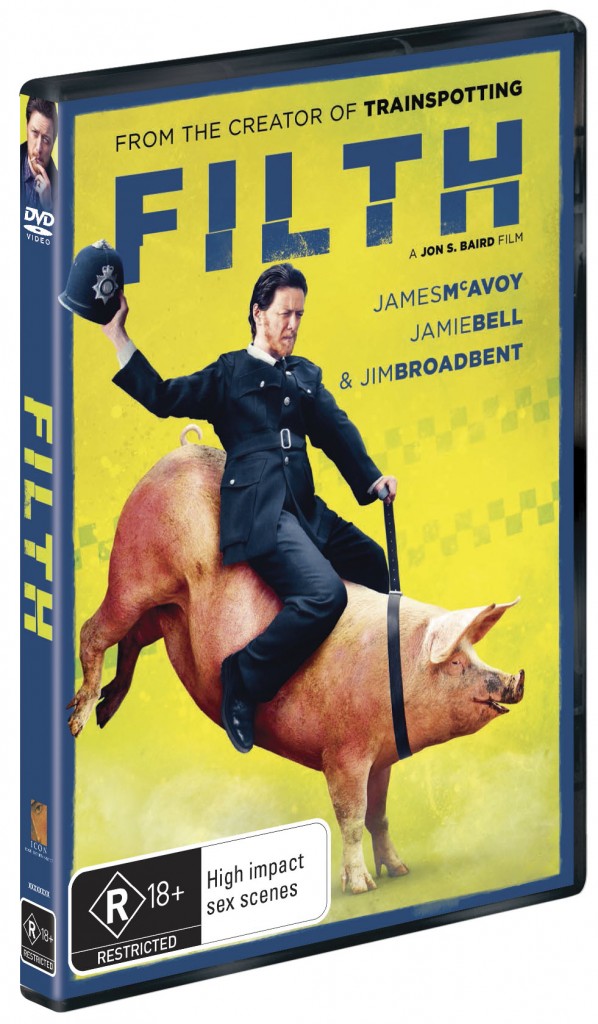 The movie also stars Jim Broadbent (Cloud Atlas, Harry Potter and the Half Blood Prince), Jamie Bell (Billy Elliot, King Kong), Eddie Marsan (Sherlock Holmes), Joanne Froggatt (Downton Abbey) and Shirley Henderson (Trainspotting, Harry Potter and the Chamber of Secrets). How can you not want to see Filth after review quotes such as "You'll be scraping this film your from under your fingernails for weeks" from Timeout?! Sounds like my kind of cinema.