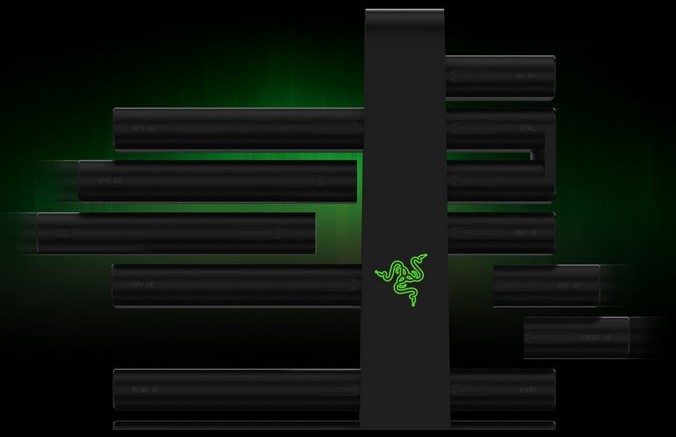 Razer made quite the impression at CES 2014, with both the Razer Nabu smartband and Project Christine, a modular PC concept. For the third year straight, the company won "Best of CES" awards from Engadget, the official awards partner of CES.
The Razer Nabu was selected as the "People's Choice" by way of public vote, while Project Christine won a "Best PC" distinction. In 2013, Razer earned "People's Voice", and in 2013 took out "Best of Show," "Best Gaming" and "People's Voice" once again. Min-Liang Tan, Razer co-founder, CEO and creative director, had the following to say;
Razer is not just a gaming company – we are a company that designs products for gamers. Our continued success at CES really speaks to the gaming lifestyle as a global phenomenon. We're just a start-up, but our worldwide community of gamers and what we do for them positions us shoulder-to-shoulder—albeit uniquely—with the largest tech companies in the world.
But those weren't the only accolades Razer received, as the Razer Nabu won the Popular Mechanics Editor's Choice Award, the Tom's Guide Readers' Choice Award, and the Digital Trend's Best of CES in the Sports and Fitness category. Project Christine also ran away with Tom's Hardware's Best of CES in the Outside the Box category, and PCWorld and TechHive's Best of CES Award in the Best Prototype category. Click through on the link at the top to learn more about the two products.