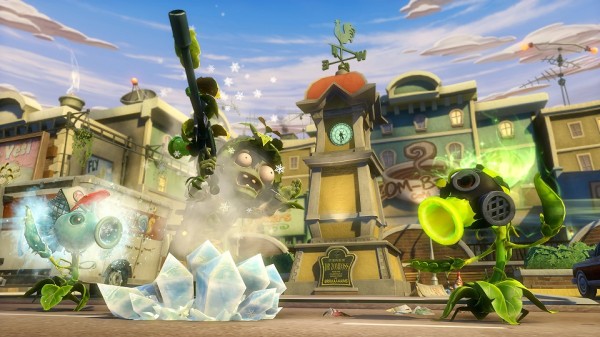 Plants vs. Zombies: Garden Warfare, the highly anticipated Xbox One game from Electronic Arts and PopCap, has received a release date for the Australian and New Zealand territories. The land down under will be firing peas on February 27 with our kiwi friends joining the fun on February 28.
Unlike the traditional Plants vs. Zombies titles in the series, Garden Warfare is a third-person shooter that will feature three distinct game modes: the cooperative 4-player Garden Ops mode and the competitive 12v12 Garden & Graveyards and Team Vanquish modes.
For more information on the upcoming Xbox One title, you can head over to the official website here. You can also check out gameplay footage of the 4-player Garden Ops mode below this article.