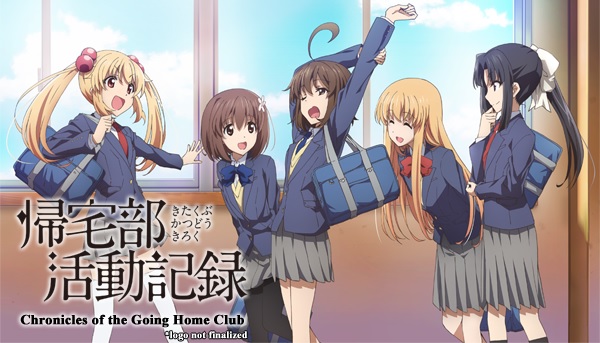 Today NIS America revealed that they have picked up a new anime license and while anime fans may be a bit disappointed to hear that it isn't from this season, they will still be happy to hear that another off the wall comedy show is on its way to North America.
They have licensed Chronicles of the Going Home Club (previously called Kitakubu Katsudō Kiroku) and are currently offering the show for streaming on Hulu and Crunchyroll. NIS America has said that they will be giving the title a home release sometime in the future but at the moment they have not announced exactly when that will be.
They did provide a brief story synopsis which can be found below:
The Going Home Club is a school club whose members' only goal is to find out how much fun they can have after school. Setting aside the question of whether the club is actually recognized by the school, the girls are busy today nourishing their utterly off-topic discussions again.