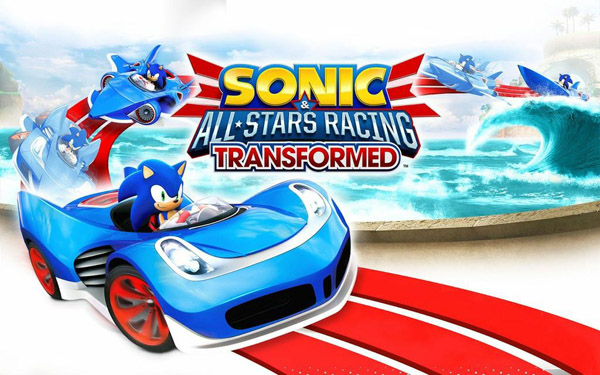 Welcome back for this week's iOS Game Suggestions. If you missed last week's, or are new to the suggestions, click on the link below and check out what cool games you should be picking up for your iOS device along with the introduction on how the suggestions work. (suggestions 1 has how it all works)
MasterAbbott's iOS Game Suggestions
A quite week on iTunes due to the Christmas and New Year Holidays! There are still a few must-buy games this week in all departments, FREE, 99c and over 99c. This week I've suggested a total of 11 great quality titles. Make sure you check them all especially… Sonic & All-Stars Racing Transformed, Feed Me Oil 2, Eternity Warriors, Hyper Race just to name a few.
Break down below :
6 – FREE Games
2 – $0.99c Games
3 – Over $0.99c Games
As always for this week's suggestions are all new titles that you should take a look at and consider spending your hard earned iTunes cash / time on.  Well the Free games just below certainly should all be given a shot as they won't cost you anything!
For The Cheapskates – FREE GAMES
 

MASTERABBOTT'S FREE GAME PICK OF THE WEEK!

Eternity Warriors 3 – Price : FREE – Publisher –Glu (The most acclaimed action/RPG game returns with 3x the Heroes, 3x the Dungeons and 3x the Loot!! As the last Demon Tower fell, the people of Northern Udar cheered their new hero. Their cheers, however, were short lived. Corrupted by demon magic, the last of the great Dragons unleashed a horrible evil upon the world by unsealing the Eternity Sword. Mawzok'Kahl, Lord of Hell, self-proclaimed Heir to the World, sets his sights on the kingdoms of Udar. And as suddenly as it came, it seems as though peace in Northern Udar has once again been snuffed out.) runs on iPad & iPhone. GET IT NOW FOR FREE

 
Jet Car Stunts 2 – Price : FREE – Publisher –

True Axis

 (Sequel to the award winning Jet Car Stunts. WARNING: This game will challenge you. Crazy stunt driving on outlandish courses. Insane jumps. Ludicrous speeds. Manic car handling. Outrageous jet physics.

) runs on iPad & iPhone.

GET IT NOW FOR FREE

 
Dungeon Crisis – Price : FREE – Publisher –

108km Tech

 (Combining action with realtime 3D RPG elements, Tower-Defense features and interactive environments that bring you a gaming experience unlike anything you've seen on the iOS platform.

) runs on iPad & iPhone.

GET IT NOW FOR FREE

 

Restaurant Town – Price : FREE – Publisher – nanobitsoftware (Save the restaurant by creating perfect meals for you customers! The better you cook the happier your customers will be! Expand and decorate your restaurant with unique items!) on iPad & iPhone. GET IT NOW FOR FREE

 
Can you Escape 2 – Price : FREE – Publisher –

Kaarel Kirsipuu

 (The people who brought you Can You Escape invite you to enter the challenging sequel. The purpose of this game is to break out of the rooms. Solve the puzzles and find all the hidden objects that you have to use in the rooms in order to advance to the next floor.

) runs on iPad & iPhone.

GET IT NOW FOR FREE

 

Color Quest – Price : FREE – Publisher – XIMAD (Help Ollie and Mo save the World of Color from the evil Magician in this new match-3 puzzler! Color Quest is a new take on the familiar Match-3 favorites that will keep you busy for hours! In this colorful, fun world you'll meet Colorlings and help them free their land from magical, black oil creatures that destroy color wherever they find it! In your quest you'll use many fun boosts, like the Magic Sorter, the Color Rocket and the Paint Shuffler! But even these power-ups might not help you if you don't plan your moves accordingly – the evil Magician has worked hard to keep your brain thinking and fingertips tapping. ) on iPhone & iPad. GET IT NOW FOR FREE
For The Bargain Hunters – 99c Games
| | |
| --- | --- |
|   | Hyper Race – Price : $0.99 – Publisher – Kyle White (Hyper Race is a must have app for all casual and serious gamers alike. It features exhilarating speeds, mind blowing graphics, and a rare balance of fun and challenge factor that will keep you coming back for more. Try to keep up with the fastest jet cars in the galaxy. Each consecutive lap ups the speed, and the thrill!) runs on iPad & iPhone. BUY NOW |
| | Endless Nights – Price : $0.99 – Publisher – Nations Software (Endless Nights is a role-playing game in the rogue-like tradition, which means randomized adventure areas, random dungeons and a different adventure each time you play the game. The TitanFire system used in the game provides for strategic combat by putting an emphasis on defense and on developing strategies to break through the defenses of your opponent during combat.) runs on iPhone & iPad. BUY NOW |
For The Millionaires – All games over $0.99
 

MasterAbbott's over 99c Pick Of The Week!

Sonic & All-Stars Racing Transformed – Price : $4.99  – Publisher – SEGA (Race as Sonic and a host of legendary All-Stars and prepare to transform! Speed across land, sea and air in a high velocity battle to the finish line, as your amazing transformable vehicle changes from car to boat to plane mid-race. Racing on mobile will never be the same again!) runs on iPhone & iPad. BUY NOW

 
Feed Me Oil 2 – Price : $2.99 – Publisher –

Chillingo 

 (Channel oil into the gaping jaws of surreal living worlds in Feed Me Oil 2, the sequel to the groundbreaking and genre-defining Feed Me Oil.  Guide gallons of the stuff around a series of mind-bending mechanical designs using new and improved physics. Watch as the oil moves realistically around each level and through the air, water and along ice in four fun-filled chapters. 

) runs on iPhone & iPad.

BUY NOW

Fighting Fantasy: Island Of The Lizard King – Price : $5.99 – Publisher –

Tin Man Games

 (The world famous Fighting Fantasy interactive gamebook series continues! Ian Livingstone and Tin Man Games present Island of the Lizard King! You can relive the adventures on Fire Island on your phone or tablet, lovingly updated for digital devices. Presented in full colour with realistic physics-based dice rolling for battles, auto-mapping, an auto-updated adventure sheet and stat keeping.) runs iPad & iPhone. BUY NOW
There you have it folks these games should keep you busy for quite some time well until next week at least. I'll be back next week for another dose of iOS goodness, in the meantime if you would also like to suggest your own suggestions, please feel free to share them in the comments section below or in the iOS forum section on the site here.
Remember kids, Play Hard Or Don't Play At All!