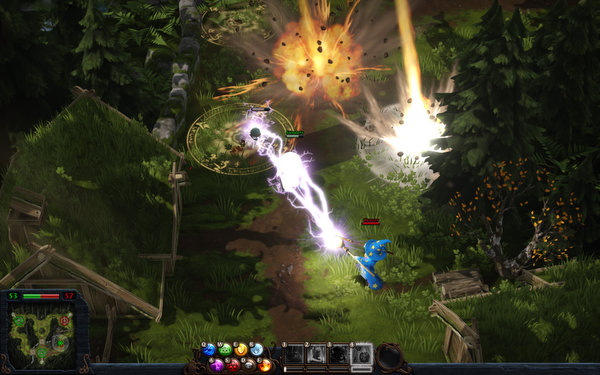 With their announcements for Hearts of Iron IV and Runemaster, Paradox Interactive has kept the flow of announcements at their conference going. Today, they announced a new game mode for their multiplayer wizard action game, Magicka: Wizard Wars.
The new "Duel Mode" will put four players in an arena and two randomly chosen players will begin a one-on-one battle. When one competitor falls in battle, a spectator will step in and challenge the champion. The game will continue in this fashion until a robed combatant achieves six murders.
The newly announced game mode is set to release "in the very near future." You can check out footage of the new mode below this story. For more information, check out their official website here.