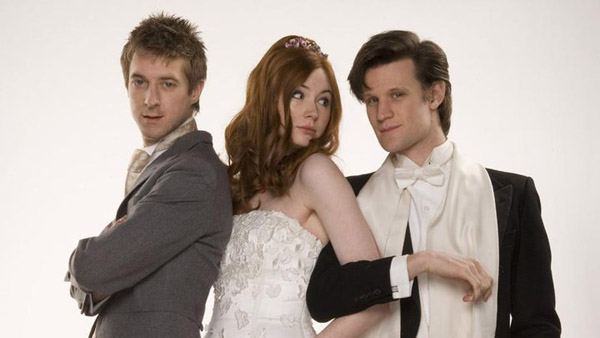 Do you hear it? That sound the TARDIS makes? That wheezing, groaning? That sound that brings hope wherever it goes? I can certainly hear it, and that is because tickets for Hub Productions: Whoniverse are now on sale! Whoinverse, like other Hub Productions events before it offers fans of the infamous Doctor Who a unique opportunity to meet and greet with some of the biggest stars of the hit tv show.
Oh boy is it a treat this time, as the 11th Doctor himself, Matt Smith will be sauntering onto stage alongside his companions Amy (Karen Gillan) and Rory (Arthur Darvill). This is incredibly exciting for anyone who has spent any amount of time watching the series, and is also the first opportunity Australians have ever had to see and talk to a modern doctor here in our sun baked country. Here are the dates for each of the stops that the group will be making across the tour:
Sat 1 Mar – Qantas Credit Union Arena (formerly: Sydney Entertainment Centre), NSW

Mon 3 Mar – Riverside Theatre, Perth

Sat 8 Mar – Adelaide Convention & Exhibition Centre, SA

Sun 9 Mar – Melbourne Park Function Centre, VIC

Matt, Karen and Arthur will be travelling the big cities in early March for a Live theatre-style production where they will be sharing stories and answering fan questions. If you have ever wanted to step into the TARDIS, or point a sonic screwdriver then you absolutely cannot miss this.
Tickets are available now through Ticketek at a variety of different prices and packages. The A, B, and C Reserve tickets include access to the event to see the stars live on stage, while the Gold and Silver packages also include professional photograph and autograph opportunities. For more information on the event, check out the Hub Productions Page, and as always stay tuned to Capsule Computers for all the Doctor Who news as it becomes available.