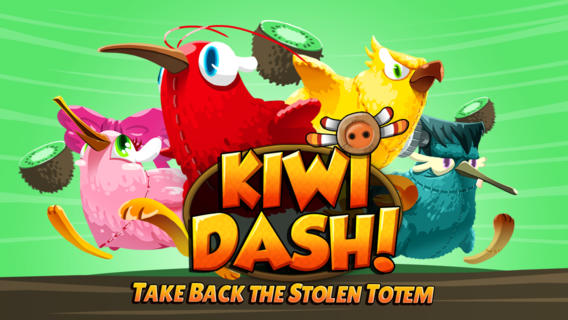 GAMEVIL is happy to announce that today marks the release date for their latest free-to-play title – Kiwi Dash. Available on both App Store and Google Play, the game is to allow players an endless, casual chasing experience featuring adorable birds known as Kiwis. In this wondrous turn of events, cats have stolen a precious totem from the Kiwi haven, and the once docile creatures must reclaim what was rightfully theirs. Kyu Lee, President of GAMEVIL USA, had the following to add:
We're excited to launch Kiwi Dash as it marks our first take on the casual, sideways runner. We've learned a lot collaborating with Vanilla Breeze, and we feel confident that the game will appeal to a wide casual gaming audience around the world.
Be prepared to run, dash, dodge, and collect plentiful amounts of kiwi fruits in your future excursions in Kiwi Dash! Grab your free copy now at the App Store or Google Play. Take a look at the official trailer below for a glimpse of Kiwi action!