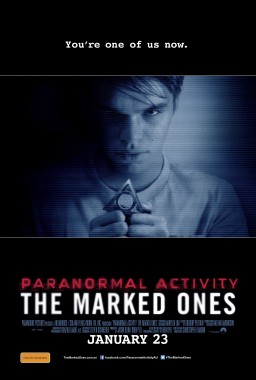 Paramount Pictures have released another clip for Paranormal Activity: The Marked Ones – the anomaly of the series, being the only one releasing outside of October and not following the main story arc of the franchise.
This time we get to take an extended look at a scene dubbed 'Into the Basement', of which a shorter cut was released at the end of December. It's pretty self-explanatory what exactly you should expect from the clip.
There should be a horror-survival class taught somewhere in the world. One of the first lessons – don't go into the basement! Electricity goes out? Don't investigate or look for the breaker box! Call an electrician from your mobile!
Anyway, you can watch the clip in question embedded directly below. Also check out the last one entitled 'Chasing Oscar' here. Paranormal Activity: The Marked Ones releases on January 23 nationwide.