Tecmo Koei have announced that their upcoming title Deception IV: Blood Ties will be released in Europe on March 28th and March 25th in the US for the PlayStation 3 and the PlayStation Vita Handheld System.
This is the follow-up game for Tecmo's Devil's Deception, the first game of this series released in 1996 for the PlayStation. Players will have the ability to play on the side of evil in this installation. The strategy focused action game will be played through the eyes of Laegrinna, the Devil's Daughter. With the assistance of three Daemons, she battles her foes through the use of trickery and deceit. Using traps and lures to defeat her enemies, whether it's with spike traps, cannons, or even banana peels. Timing is important in this game, as traps have to be sprung in a timely fashion. If not done so correctly, Laegrinna may end up being hurt by her own traps or her enemies may even catch up to her.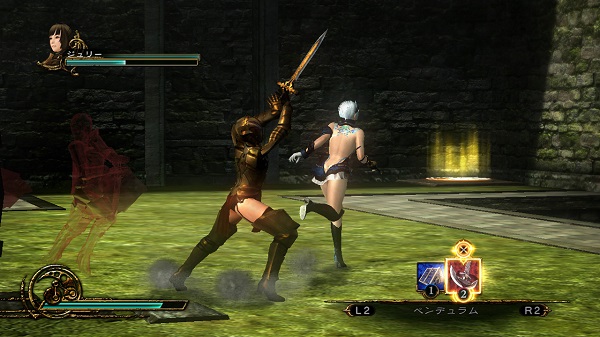 Players will be given the ability to upload their best combos, whether it's their highest scoring, the funniest, or most sadistic combo. Leaderboards for Ark (points accumulated by levels), clear time and player created missions will also be available. The game is being produced by Keisuke Kikuchi, creator of Fatal Frame, and published by Tecmo Koei. As stated earlier, the game will be released on March 28th so make sure to keep an eye out for it. For more information on the game, check out their site here.