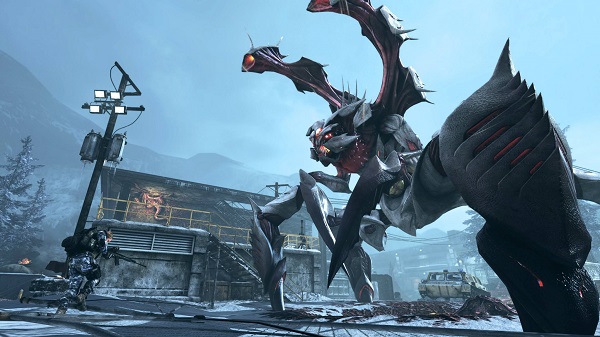 The first installment of the four-part narrative for Extinction on COD: Ghosts has been revealed. Episode 1: Nightfall will be part of the Onslaught DLC, the first DLC pack released for COD: Ghosts, which is being developed by Infinity Ward and published by Activision.
Episode 1: Nightfall is all about the Nightfall Program, which is focused on researching the origins of the "Alien" threat. Soon, the aliens break free and the scientists lose control. A small team of soldiers have to retrieve the information extracted, eliminate all hostile forces, and survive the challenges that present themselves.
Onslaught will first be available for Xbox LIVE on January 29th, while the other platforms will follow with later dates. Check out the trailer below for a glimpse at the new DLC.