Page 1 Page 2 Page 3 Page 4 Page 5 Page 6 Page 7 Page 8 Page 9 Page 10 Page 11 Page 12 Page 13 Page 14 Page 15 Page 16
CC Unplugged: A Year to Remember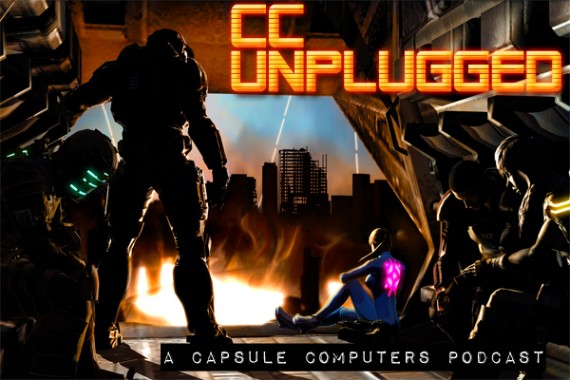 This is where the magic happened folks. In a jam-packed, special episode of CC Unplugged, Dustin Spencer, Travis Bruno, Philip Federico, Frank Inglese, Simon Wolfe, Zac Elawar, Vicky Martin, Joe Morgan, Luke Halliday, and Kane Bugeja have come together to decide the winners of Game of the Year. While the results were not final, this show will provide over two hours of debate, voting, and rejection for Travis' beloved Senran Kagura that are sure to entertain all.
Enjoy the Podcast down below, and let's hear it for an even better 2014!
• SUBSCRIBE: iTunes Podcast Channel | Podcast RSS Feed
• DOWNLOAD: iTunes | MP3 (right click/save as)
Send all your video game or podcast questions, hints, suggestions, answers to questions and feedback to podcast@capsulecomputers.com
Play Hard Or Don't Play At All!
Capsule Computers Pty Ltd – Media Gaming News, Reviews, Interviews & Competitions 2009-2011. All rights reserved
CAPSULE COMPUTERS PTY LTD
Company Number : 147881794
---
Page 1 Page 2 Page 3 Page 4 Page 5 Page 6 Page 7 Page 8 Page 9 Page 10 Page 11 Page 12 Page 13 Page 14 Page 15 Page 16