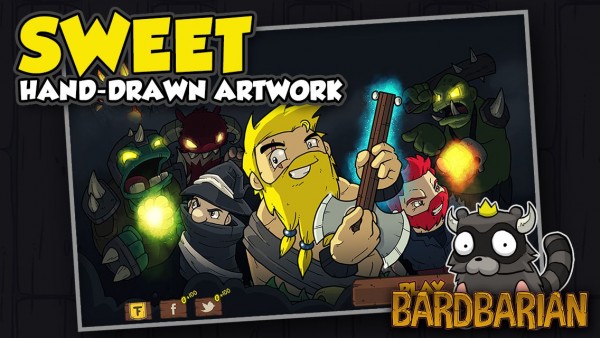 Publisher BulkyPix and developer TreeFortress are looking to blend genres and multi-use axes in their upcoming game Bardbarian. While it was previously selected to join 100 other games on Steam Greenlight, it looks like iOS users will be able to check the game out for themselves on Thursday, January 16th.
Bardbarian follows Brad, a barbarian that utilizes the power of rock with his axe-guitar to take on enemies with his allies in defense of his village. With hand-drawn art with some nice looking detail, players will face off against plenty of enemies with 12 different allies able to come to Brad's aid.
Those wanting to see what kind of rocking power Brad is packing can check out Bardbarian when it releases to iOS on January 16th, 2014 for just $0.99.