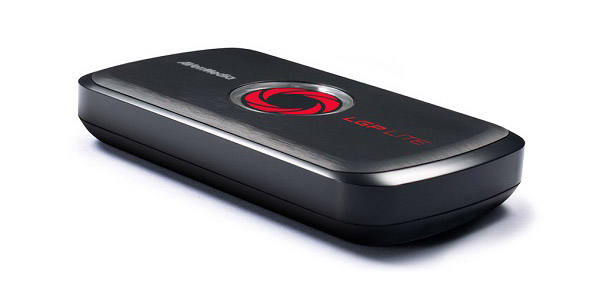 LGP Lite was announced recently by AVerMedia Technologies Inc., a 1-click recording and streaming tool that allows users to easily share their game footage from the PC and unique consoles.
The LGP Lite is the cost-effective version of its predecessor, the Live Gamer Portable (LGP). The Lite version does not include the PC-Free Mode, but is made with mobility and ease-of-use in mind. The capture-device utilizes HDMI connections for video pass-thru, and comes with a H.264 hardware encoder, which helps with lower CPU usage and allows for more stable frame rates from the footage you record or stream. Full HD footage will also have smaller file sizes and be in a format that is easier to work with during post-editing and uploading. The LGP Lite comes with AVerMedia's software, RECentral, which will allow users to record gameplay up to 1080p at 60Mbps. You can also stream live gameplay through TwitchTV, own3D and Ustream.
AVerMedia has plans to bring the LGP Lite to Mac users by the first quarter of 2014, when RECentral for Mac is released. For more information on the LGP Lite and any other products that AVerMedia has to offer, check out their site here.