French developer Agharta Studio are looking to be the leaders of the pack when it comes to Adventure Games for the Oculus Rift Virtual Reality headset. While the studio aren't ready to announce any new games, they have recently releaed a Steam-exclusive Oculus Rift demo for the role playing/air hockey title Shufflepuck Cantina, that demonstrates what exploring an adventure game world in Virtual Reality is like.
The Shufflepuck Cantina Oculus Rift demo lets you explore one of the cantina's floors as if you were really there. Players can move their heads around to scan the room, chat with other patrons, open holographic menus, and engage in friendly (and sometimes not-so-friendly) rounds of air hockey. The developers have redesigned the user interface of the demo to be comfortable and immersive in virtual reality and will use the skills they have learned here in their next adventure game title for the Rift.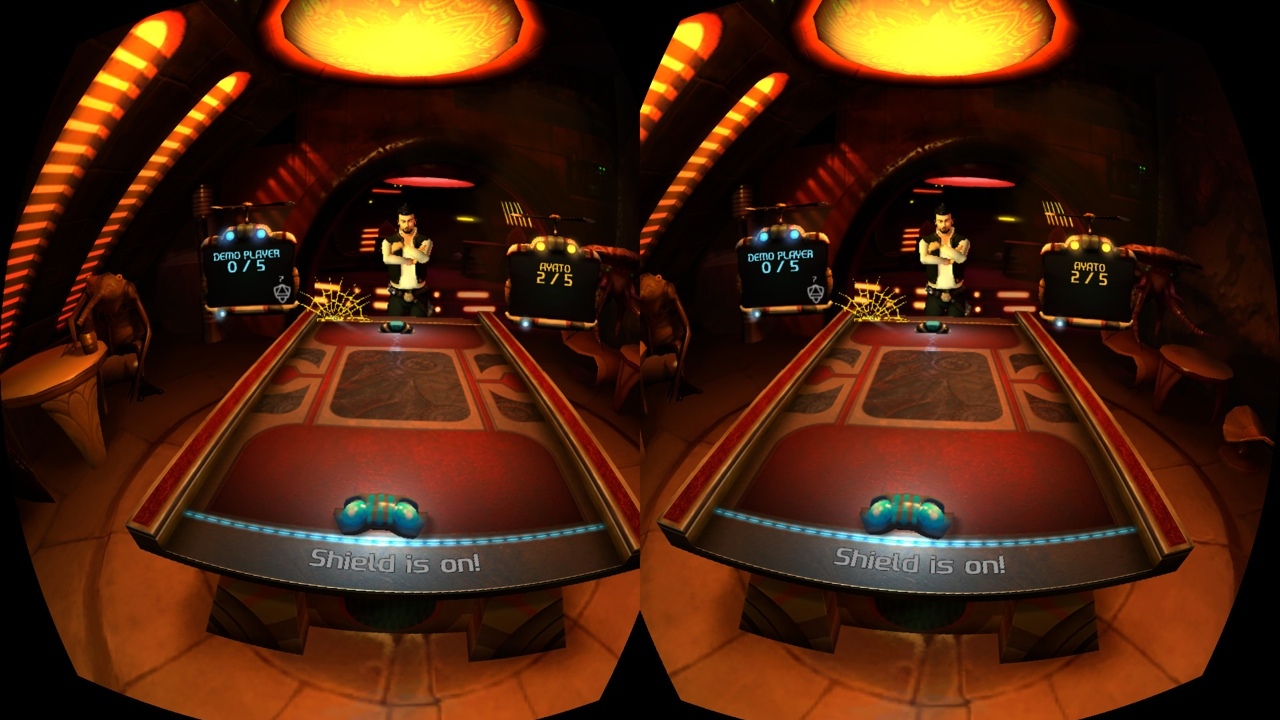 You can check out a trailer for Shufflepuck Cantina Deluxe VR below to see 'first person' what to expect. The footage seems to have been filmed directly off the device so the video will show double, but remember if you were wearing the actual Oculus Rift headset the two images would merge into one to provide that full sense of immersion. There is also a trailer for EpicDragon VR, which puts you on the back of a dragon and lets you soar through the skies, as well as some screenshots for both mentioned games. The prototype for EpicDragon VR can be downloaded from the Oculus Rift forums.
Shufflepuck Cantina Deluxe for PC, Mac, and Linux can be purchased on Steam for $9.99 USD with the Oculus Rift demo being offered as bonus content through Steam.The popularity of the Oculus Rift appears to be increasing every day, it might not be long before we some big developers jumping on the bandwagon and bringing their own IP's to the virtual reality device. Let us know in the comments below what game series you would most want to see have Oculus Rift support added.