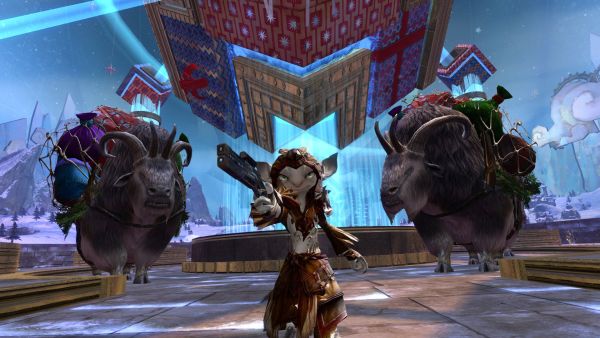 On December 10th, Guild Wars 2 will be starting up their Winters Day festivities, celebrating the end of the year and the start of a new one with this six-week long event. Winters Day will introduce a range of exciting new game modes, such as The Wondrous Workshop, a new dungeon to fix Toymaker Tixx's misbehaving toys; the Winter Wonderland jumping puzzle, a multi-path puzzle with a great prize at the end; the Snowball Mayhem PvP-mode, where your goal is to stock up on presents while gunning down your opponents with snowballs; and much more.
The Winters Day patch will also introduce the new skill cap of 500 to armor professions: Armorsmith, Leatherworking, and Tailoring. This will give players the chance to craft Ascended armor by themselves once they reach the maximum level. New Healing skills will also be revealed in this patch. Each class will get one unique healing skill for themselves, allowing the player's character a chance to create an even more versatile build. There will also be a balance update with this Winters Day patch that addresses certain weaknesses and strengths in the classes. Click here to check out more about Winters Day and what this MMORPG has to offer.
Are you guys hyped for the Winter season? What event are you most excited about? Leave us a comment below!