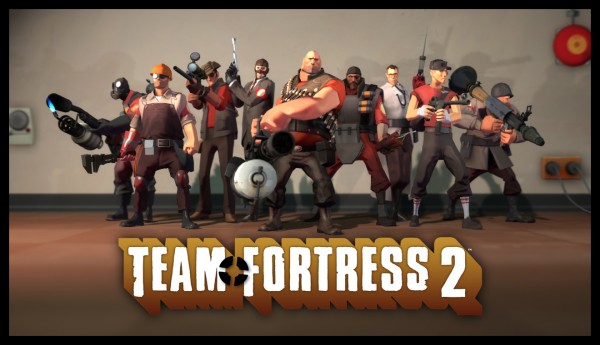 Even with the latest Steam project involving Linux, Valve still is able to provide us with an impressive new update for Team Fortress 2. The update should be automatically installed when you start up Team Fortress 2. The major changes include:
Happy Smissmas 2013!
All Players who play TF2 during the event will receive a Gift-Stuffed Stocking! Stockings contain goodies for good little Mercenaries.
Added community-contributed winter event items.
Added the Giftapult, which can be used to launch gift items to randomly-chosen online players.
Added Naughty and Nice winter keys to the Mann Co. Store.
Premium Players will receive a Secret Saxton to give to another player.
Item grants from previous events (including the Spirit of Giving and the Winter Holiday noise maker) have been re-enabled for all players, including those who deleted their earlier grants.
Weapons
Battalion's Backup: Added +20 max HP passive for the wearer.
Concheror: Added +2 health per second passive for the wearer.
Crit-a-Cola: Reduced consumption penalty from +25% extra damage to +10%.
Diamondback: Now also gains a critical attack on successful backstab kills.
Flying Guillotine: Alt-Attack now also throws the Guillotine when active.
Short Circuit: Improve visual effects, greater attack speeds and lower ammunition and players are only targeted if in range and in front of attacking player.
Soda Popper: Hype no longer grants mini-crits, added Hypemode which grants up to 5 extra air jumps when active, hypemode is triggered by Alt-Attack when hype is full.
The Beggar's Bazooka has been updated to use the same taunt as The Direct Hit.
Professional Killstreak Mantreads, Splendid Screen and The Chargin' Targe now generate proper effects when on a killstreak. These effects do not stack if another killstreak effect weapon is active.
Cosmetics
"Head" and "Misc" slots for player loadouts have been converted to Cosmetic slots. All items that were previously Head- or Misc-slot-specific can now be equipped in any Cosmetic slot.
Unusual effect positioning can now be adjusted for all Cosmetic-slot items.
Unusual Circling Effects have been given a new origin.
Unusual effects for all Cosmetic-slot items are now visible in the loadout panel and character HUD.
Fixed the Wiki Cap clipping with the Demoman's head.
Mann vs. Machine
Fixed being able to inspect Blue-team bots.
Fixed the mission victory screen not always showing the correct information for each player.
Fixed some clipping issues with the stats in the scoreboard.
General
Fixed an exploit where players could move around while using a taunt to attack enemies.
Fixed an exploit related to the Rocket Jumper and the Soldier's grenade taunt.
Fixed killstreaks attained via healing not being considered for round-end win panel.
Fixed the killstreak hud indicator position in minmode.
Fixed Taunt Kills strange scores not incrementing properly for the Strange Scorch Shot.
Fixed strange scores on cosmetic items sometimes failing to increment.
Fixed gift-wrapped items not showing their interior item to the wrapping player in some conditions.
Fixed Steam Sale items granted from Snow Globe crafting not being listable on the Steam Community Market.
Improved bot navigation in cp_gorge.
Improved bot navigation in pl_upward.
Updated several materials to fix issues caused by mat_picmip.
Updated the backpack to filter to automatically filter for valid items when using a tool.