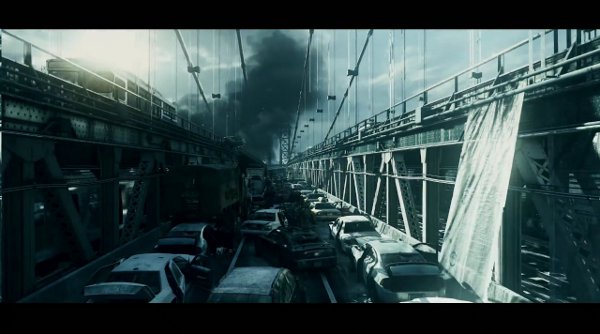 Ubisoft has just announced when they will be showing off their new Snowdrop Engine for the upcoming game Tom Clancy's The Division. The trailer will be going live on Monday December 9th, 2013 and then players will get to see just what Ubisoft has planned for the title for the newest generation of consoles.
To preface and tease Monday's trailer even more, Ubisoft has released a small little teaser giving just a taste of a vehicle packed bridge. While not providing much besides the vast number of objects shown and knowing that The Division will be set in some dystopian future, it is impressive looking at the amount of detail, if only we could tell if it was in engine.
Those wanting to see the small teaser trailer for the trailer that will be releasing Monday can find it embedded below. Tom Clancy's The Division is set to release for Xbox One, PS4, and PC hopefully before the end of 2014, but with the delays of Ubisoft's other games there probably aren't any guarantees.