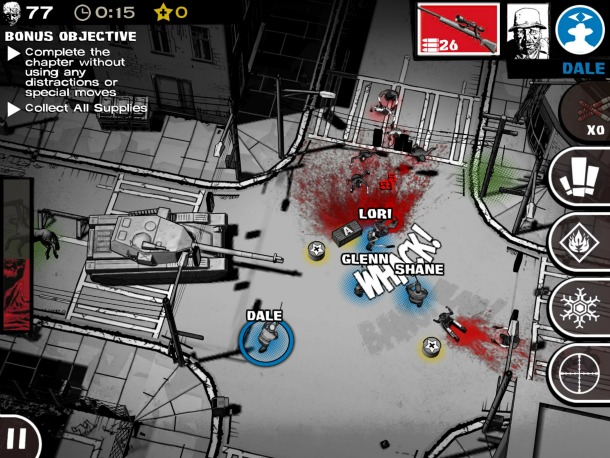 The Walking Dead: Assault is a mobile game and is the first action game based on the popular comic and TV series The Walking Dead. Up to now, this game has always had a price tag on it.
However, with the passing of its 1st year anniversary, the game's publisher Skybound and the developer Gamagio have hit the switch to make the game free to iPhone and iPad users. This offer only survives to the 11th Dec, so you got to be quick.
Players can truly live The Walking Dead experience as they led a selected team of four of their favourite characters from series to fight through hordes of the undead. The game also features authentic locations from series, which are visualized in the comic's iconic look.
So if you are ready for some apocalyptic action or just a big fan of The Walking Dead series, you should definitely check this game out at iTunes.