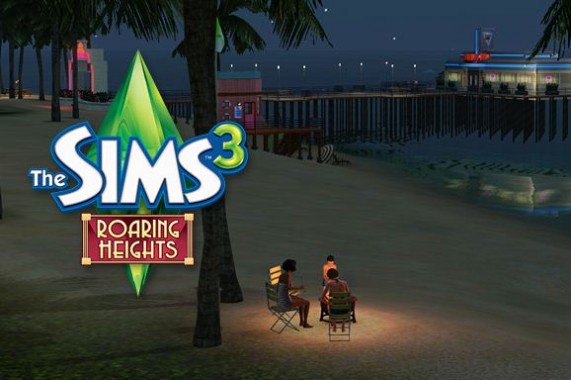 Fans of The Sims rejoice because we've just caught wind of the fact that Electronic Arts (EA) and Maxis have announced the release of the next big digital world to be available in The Sims 3 Store; Roaring Heights. This brand-new location will take players into the center of a bustling, sea-side city where their Sims will be able to experience a metropolis lifestyle like no other.
This "expansion" will add a great deal of content onto the already extensive Sims 3 title, content like; new locations, new clothing and accessories to give to your Sims, brand-new objects to interact with and even something called the Fixer-Upper Car which serves as a hobby for your Sims, they will constantly work on a classic vehicle throughout the game until they've restored it to pristine conditions. Once it is finally finished your Sims can take it out for a spin on the big city streets or admire it from the inside of their garage, it's entirely up to you.
Between its breathtaking architecture and vibrant beachside scenes, Roaring Heights is already being built up to be an incredible and highly-enjoyable expansion to The Sims 3 game that will have fans occupied for hours and hours on end. The add-on is now available on both the PC and Mac and can be purchased by heading to their official website which you can get to by clicking here.
For those of yo out there who are more "hardcore" fans of the game there is a Gold Bundle package of the add-on that gives you not only the game but an extra 1,900 SimPoints which can be used to for the in-game purchase of The Boardwalk Venue, a place that players can go to design their own amusement park and have their Sims go for some wild rides. Now remember, before you rush off to buy Roaring Heights, The Sims 3 standard game is needed to be able to run this software so if you don't have the game already, that's probably a good place to start.