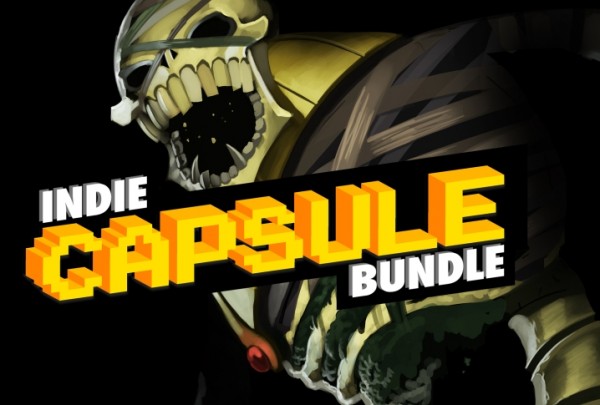 Capsule Computers is back with yet another indie bundle, this time in partnership with Bundle Stars. For the low price of $3.50, buyers can snag Insanely Twisted Shadow Planet, Blood of the Werewolf, Slender: The Arrival, And Yet it Moves, Plain Sight, Doc Clock: The Toasted Sandwich of Time, and Snuggle Truck.
The bundle marks the launch of both Bundle Star's redesigned website and the removal of Games for Windows Live from Insanely Twisted Shadow Planet. Michel Gagné and Joe Olson, creators of Insanely Twisted Shadow Planet said "With Microsoft announcing the demise of the service earlier this year, we've been itching to make the transition to Steamworks. Now that this is done, we couldn't think of a better way to launch the updated release than to be part of a charity  package such as Bundle Stars. Hopefully, this will be the beginning of a new lease on life for ITSP and a chance for players to discover the two co-op multi-player modes, Lantern Run and Shadow Hunters."
As usual, a portion of the profits goes to support the good charitable works of the Australian Red Cross. Snag your copy of the Indie Capsule Bundle at Bundle Stars today!