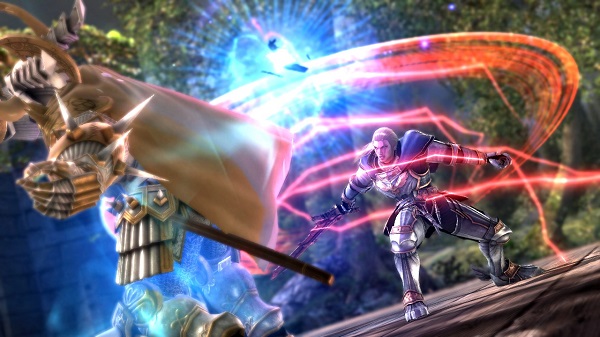 Recently, NAMCO BANDAI Games EU announced that some of the fan-favorite characters from the earlier installations of the Soul series will be available to play in the upcoming title, SOULCALIBUR: Lost Swords.
This next chapter in the Soul series will be a free-to-play single player game. It'll feature a good selection of past characters in the older SOULCALIBUR games, such as Siegfried, Mitsurugi, and Sophitia. Nightmare, Pyrrha, and Astaroth will also be playable characters in SOULCALIBUR: Lost Swords.
Nightmare is the main antagonist of the Soul series. He embodies the power and strength of Soul Edge, the cursed sword that hungers for souls in order to sate its thirst. Pyrrha is a young nomadic girl whose parents were kidnapped by minions of Soul Edge. Although a pacifist by nature, Pyrrha's natural ability to fight makes her a tough opponent out on the field. Astaroth is a golem warrior created for the sole purpose of finding and acquiring Soul Edge. He was made to destroy and to massacre, utilizing his broad axe and massive strength to overcome enemies.
SOULCALIBUR: Lost Swords will be arriving to Europe in 2014 on the PlayStation 3. This title will be exclusive to the PlayStation Network. Click here for screenshots and a trailer presented for the Tokyo Game Show 2013. Make sure you keep an eye on this upcoming title.