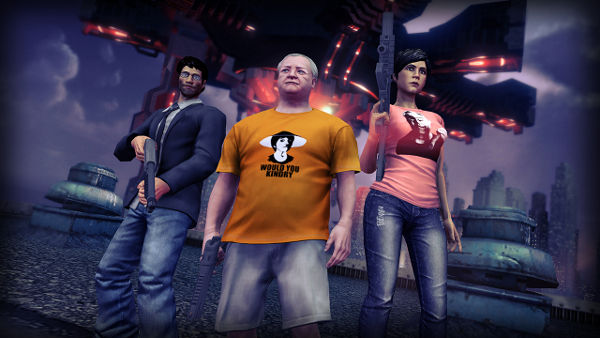 How big of a fan are you of the Saints Row series? Big enough to be noticed by Volition and Deep Silver, so that they create a DLC just to put in in the game? Probably not, but that's exactly what happened for the team over at "Hey Ash, Whatcha Playin'?" in the newest DLC to release for Saints Row IV.
Yep, the devs have gone through and made it so fans of "Hey Ash" can get Ash, Anthony, and Papa Burch as homies to join the Boss in his adventures in the simulation. Just how did they take such an honor? Well, head on over to read about it at HeyAsh.com to see what they're doing right.
The "Hey Ash, Whatcha Playin'?" DLC is available now for $2.99. Those wanting to see it in action can check out the video embedded below to see what Homie Ash, Anthony, and Papa Burch look like joining forces with the rest of the Third Street Saints.