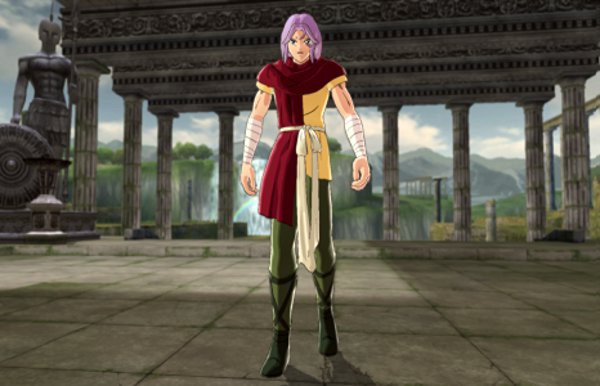 Since the release of Saint Seiya: Brave Soldiers in the Americas developer Dimps and publisher Namco Bandai have been releasing a pretty good stream of DLC in the form of costumes for players looking to change things up with their favorite characters. This week is no different as a few more sets of costumes are now incoming to the fighting game.
This week Saint Seiya fans can look forward to the addition of "God Cloth Seiya – Original Cloth", which allows players to dress Seiya in his God Cloth. But its not just Seiya fans that have something to look forward to as "Bronze Saint Plain Cloth Set" let's players choose the Plain Cloth for Seiya, Shun, Hyoga, Ikki and Shiryu. Last but not least, "Bronze Saints Final Bronze Cloth Original Color Set" gives Seiya and the Bronze Saints their Original Cloth.
Those wanting to add any or all of that cloth to their Saints' wardrobe can find them for download on the PSN. Saint Seiya: Brave Soldiers is available now exclusively for the PS3, anyone that wants to know more on the game can read our own Saint Seiya: Brave Soldiers Review.