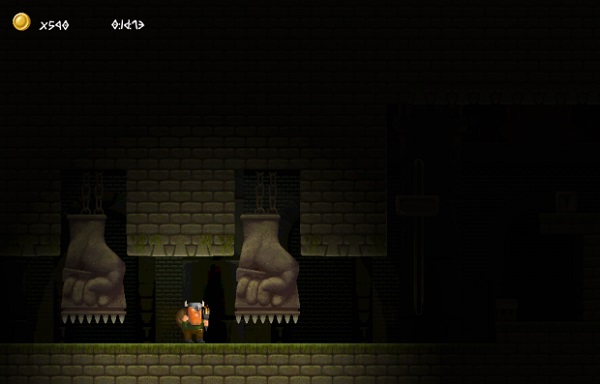 The new Irish indie developers Punchscreen Games released Goldbeard on Desura.com on December 12th. The puzzle platformer follows Goldbeard, a dwarf who has to seek out gold and ale within the Dwarven dungeons to help the Queen save the kingdom. The game has a lot of different features that make it a worthwhile purchase for anyone who enjoys puzzle platformers.
Features
Plenty of unique levels for you to explore as Goldbeard. There are 40 different dungeons for Goldbeard to navigate through. Remember, you wield no weapons as Goldbeard, relying instead on agility, speed, and reflex.
Goldbeard's torch can only do so much to light up the dungeons. Players have a time limit to complete their tasks. Once the torch burns out, you have to start over.
Enemy creeps roam the dungeons, making your task a difficult one. Ancient skeletons scour the dungeons, waiting for an unsuspecting prey to fall into their bony grasp.
You can find the PC game on Desura.com here for $2.99 EUR. Whether you're an avid puzzle-platformer enthusiast or an aspiring side-scroller gamer, this game seems like a great choice to invest in.