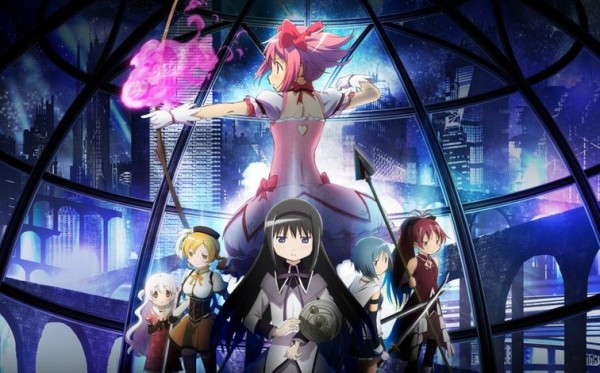 Last year saw the Australian screenings of the "Madoka Magica" films "Beginnings" and "Eternal" sell-out big time, cinemas were packed and fans were running wild with excitement and anticipation for a theatrical viewing of the films. Considering how well the movie screenings did last time, Madman Entertainment have decided, as part of a Reel Anime Special Event, to organise for the third "Madoka Magica" movie "Rebellion" to have its very own screenings across Australia and New Zealand in February of next year. With seven locations around Australia and one location in New Zealand screening the movies they'll certainly be sold-out films so be ready to pre-order your tickets from the selected locations as soon as we roll into 2014.
AUSTRALIA

MELBOURNE – CINEMA NOVA, 1st Feb, 2.00pm

SYDNEY – DENDY NEWTOWN, 1st Feb, 2.30pm

BRISBANE – DENDY PORTSIDE, 1st Feb, 2.30pm

CANBERRA – DENDY CANBERRA, 1st Feb, 2.30pm

HOBART – STATE CINEMA, 1st Feb, 2.00pm

ADELAIDE – PALACE NOVA EASTEND, 1st Feb, 2.00pm

PERTH – LUNA LEEDERVILLE, 1st Feb, 2.00pm

NEW ZEALAND

AUCKLAND – ACADEMY CINEMA, 1st Feb, 6.00pm

Ticket holders will receive 1 of 5 Mini Autograph Boards on the day of the event as well as an A2 movie poster, select venues will also be offering original Japanese theatrical programs for sale. Madman would also like to let all you cosplayers out there know that these locations will also be holding cosplay competitions that are obviously themed around "Madoka Magica", there will be a bunch of prizes to be won like DVDs, Blu-Rays and even some limited edition "Madoka Magica" merchandise for al you die-hard fans. Just as a reminder; pre-orders for the screenings open up in 2014 so contact any of those locations to pre-order your tickets for "Puella Madoka Magica The Movie: Rebellion".