The Pokemon Company International, Game Freak and Nintendo are very excited to announce that a special event regarding the mystical time-travelling Pokemon Celebi will be held in conjunction with the release of the next big advance in the Pokemon franchise; the Pokemon Bank.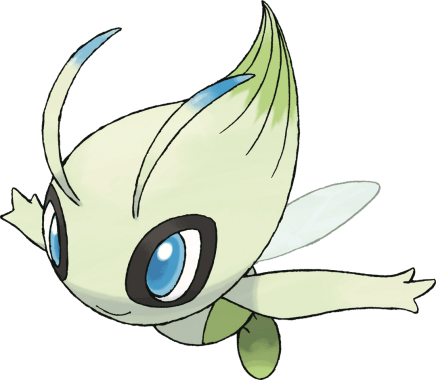 The Pokemon Bank app is set for a release on December the 27th and trainers who purchase the game between that time and the 30th of September 2014 will be rewarded with the Generation Two legendary, the Pokemon Celebi.
This Psychic/Grass sprite of a Pokemon comes with the move "Hold Back", a restrained technique that leaves the enemy Pokemon with 1 HP, "Hold Back" also cannot be learnt through normal in-game actions so this is your one and only chance to get your hands on an incredible move and an even better Pokemon.
Recover, Heal Bell and Safe Guard are the three other techniques this Celebi knows so it's all ready to hit up your pre-existing Pokemon team yet it also has room to grown as an awesome fighter. Now remember; the Pokemon Bank gets its release on the 27th of December and you'll have from then until the 30th of September to grab your special Celebi. Keep training, all you Pokemon Masters!