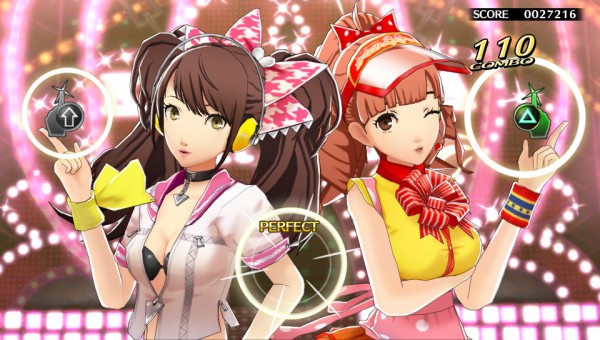 Today Atlus has revealed some details about Persona 4: Dancing All Night as well as some brand new screenshots and artwork for the game. As we already know, the story of Persona 4: Dancing All Night will be legitimate story advancement for the series.
The story will take place after Rise has returned to the city to continue her work as an idol but when she arrives, a new urban legend is starting to catch on in the city. At midnight, if you open up a specific website a strange video will play and anyone who sees it will be taken away to "The Other Side" where they will never return.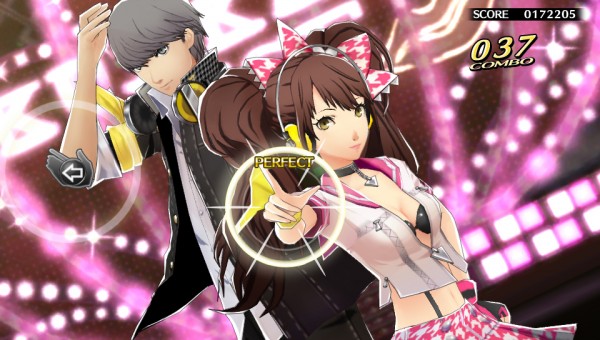 Because of this rumor, the main characters in this game are taken away into this world along with junior idol group members from Rise's office. To try and free not only themselves but also the rest of the captives, the Investigation Team reunites to rescue everyone.
The game will involve dancing to defeat shadows and not only will Rise be playable in the game, but Yu Narukami, Persona 4's protagonist, and other members of the Investigation Team will also participate in the dance battles where over thirty tracks of music will be available.