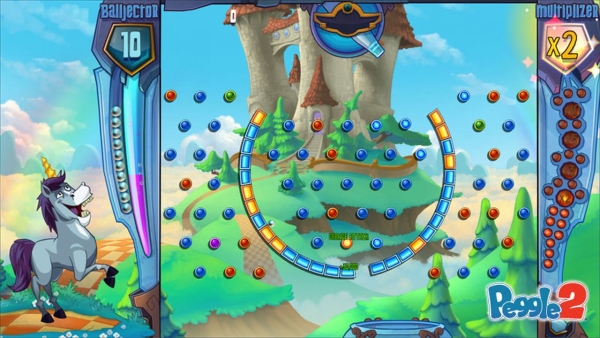 PopCap, the folks behind the monstrously successful Plants vs Zombies 2: It's About Time, announced today that Peggle 2, the sequel to their much-beloved casual juggernaut, launches on the Xbox One today, December 10, 2013.
Peggle 2 is going to be available exclusively as the first digital-only game for the Xbox One. It features all of the fun of the original but with a plethora of new features. The game will come out swinging with 60 levels, 60 trials, multiplayer gameplay, and four completely new Peggle Masters and power-ups.
The game is now available for $15.96 (Au) on the Xbox Live Games Store.  You can check out the official website here.