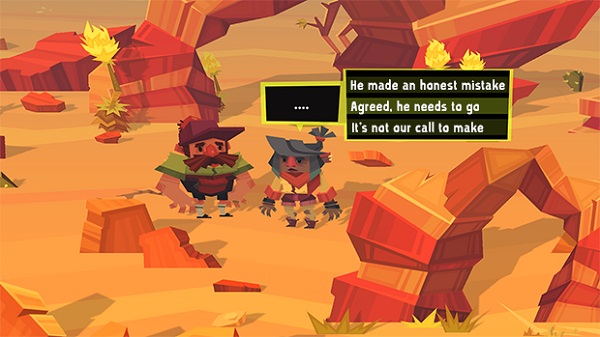 The new indie title Dyscourse has been fully funded thanks to Kickstarter. Owlchemy Labs began this campaign in early November, receiving more funding than they set out for. The original goal was for $40,000, but at the end they earned $44,134 from 1,816 backers.
In this psychological survival game, you play as Rita, a full-time coffee barista who unfortunately gets stuck on an island after her plane crashes. Along with other tourists, you (as Rita) have to decide whether or not you want to be a team player and work for the good of the team, or be a lone wolf and look out for your own survival. This game will test every fiber of the human element through interactions, bonds, decisions, and even betrayals between the group. Not only do you need to watch out for the dangers of the island, you have to be careful of the people sleeping in the same camp as you. But as the saying goes, "Keep your friends close, keep your enemies closer."
The beta for Dyscourse on the PC will start in May 2014, and will be on Steam. Everyone that contributed to the Kickstarter fund will receive a Steam key for the game. Check out the Kickstarter page here.