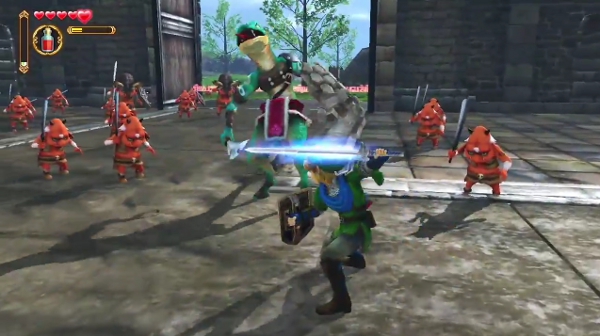 With the release of The Legend of Zelda: A Link Between Worlds (Review) last month it is time to look on the horizon for what the future of Zelda. Luckily, at the last Nintendo Direct they did give a nice little teaser for what players can expect for the next title Hyrule Warriors.
From what they showed in the teaser there seems to be a few new elements in terms of the combat, as Link goes flipping about with sword and even staff. Though it is difficult to tell if the game will be mainly combat centric or if they were just trying to show off. Plus, will it be more than just Link? With a name like Hyrule Warriors it would make sense for it to be, but as the name is not final it is up in the air.
Those wanting to see the first glimpse of the Wii U exclusive Hyrule Warriors, can find the teaser embedded below. Be sure to voice your opinion of what you think based on what they shown off so far in the comments below as well.