The BattleBlock Theater Level Design team, over at The Behemoth, has concocted new content for your consumption. In celebration of the holiday season, new solo and cooperative playlists described as "monstrously packed" will be available for download for this platformer gem.
When we were developing BattleBlock Theater, we built the level editor into the game not only for the community, but for occasions like these to continue creating official playlists by us and sharing them with our fans for free.
Featured in Furbottoms Features, the new content will also allow you to download the new Momentum Monster and Comentum Monster for free. Also make sure to load up BattleBlock Theater between the 13th and 26th of December, in order to access even more new content from Furbottoms Features. As an added bonus, should you complete either playlist between the specified time, you will receive a special prisoner unlock: THE MONSTER.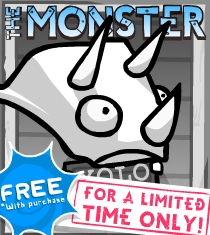 For more information, visit the official site. Check out the trailer below and glearn a little bit more about what it means to take the stage in the BattleBlock Theater. Are you prepared for some monster fun?