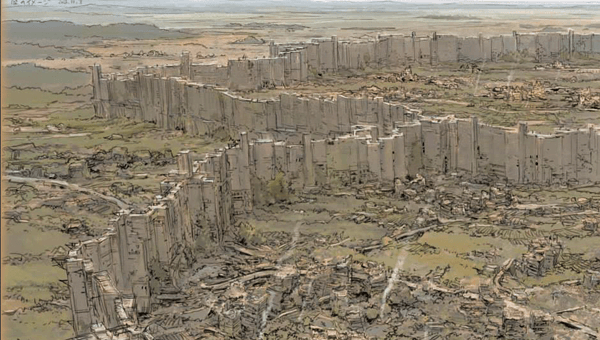 Plans to adapt Hajime Isayama's hit manga series, Attack On Titan to the silver screen as a live action film are moving forward. It has been recently announced on the manga's official site that Evangelion storyboard artist Shinji Higuchi is set to direct the movie, which is to be produced and distributed by Toho. Along with his contributions to the Evangelion television series and reboot films, Higuchi has also had experience as special effects director of the 1990's Kaiju trilogy, Gamera, as well as other work with Kill la Kill, Princess Blade and the 2006 film, The Sinking of Japan. 
Alongside Shinji Higuchi, Yusuke Watanabe (Gantz, Dragonball Z: Battle of the Gods, Gatchaman) and film critic Tomohiro Machiyama will be working on the film's script alongside Hajime Isayama. Filming is to commence for summer 2014, with the film's release slated for 2015.
These details surely indicate a step-forward in the movie's development, following the departure of previous director, Tetsuya Nakashima (Confessions, Kamikaze Girls), from the project last December. With 25 million copies of the Attack On Titan manga in print and the huge popularity of the anime adaption, prospects for this live action film are looking bright.