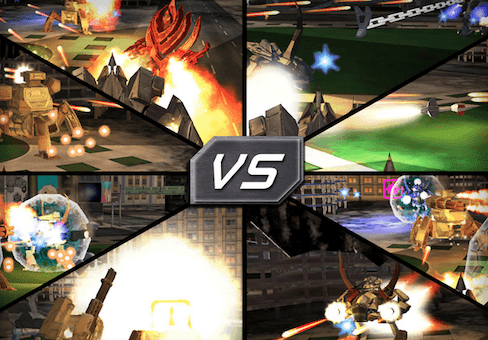 Get ready for some mechanised roughhousing with Mech Battle Arena. This Mech shooter from Glu Mobile is now available on IOS devices. The premise is simple, choose your Mech and customise it for online battle with up to 8 additional players. There is a range of weapons, abilities and upgrades to choose from to help you trump the competition. There is also an offline practice mode to help perfect that Mech design. Features within the game include:
Real-time PVP – Play with up to 8 other players online
Numerous mechs to choose – 15 mechs to choose from with more planned! Try out a free new mech each week to find the best for you!
Customize your mech – Choose from tons of weapons and numerous abilities. Upgrade any weapon or ability to increase their effects
5 unique arenas – Check out the Industrial City, Sunken ruin, Neo City, Metalworks and Industrial Arena maps
Multiple modes – Play online in team deathmatch and free for all or hone your skills offline in endless survival mode and objective based single-player missions
Glu Mobile's Mech Battle Arena is supported on the iPhone, iPad and iPod touch and is now available for free on iTunes.