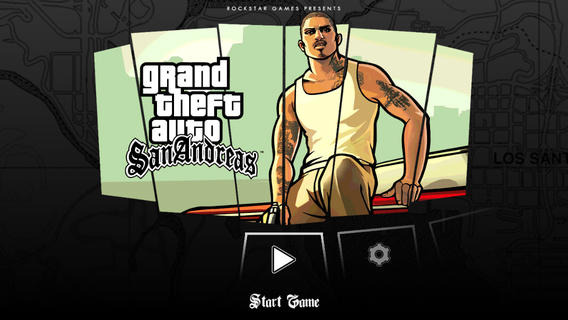 Welcome back for this week's iOS Game Suggestions. If you missed last week's, or are new to the suggestions, click on the link below and check out what cool games you should be picking up for your iOS device along with the introduction on how the suggestions work. (suggestions 1 has how it all works)
MasterAbbott's iOS Game Suggestions
A great week on iTunes! As always, it started slow and but ended with a bang! There are many must-buy games this week in all departments, FREE, 99c and over 99c. This week I've suggested a MASSIVE total of 26 great quality titles. Make sure you check them all especially… Grand Theft Auto: San Andreas, Arena Of Heroes, Lego Star Wars: The Completed Saga, Cabela's Big Game Hunter, AntiSquad,  just to name a few.
Break down below :
15 – FREE Games
2 – $0.99c Games
9 – Over $0.99c Games As always for this week's suggestions are all new titles that you should take a look at and consider spending your hard earned iTunes cash / time on.  Well the Free games just below certainly should all be given a shot as they won't cost you anything!
For The Cheapskates – FREE GAMES
 

MASTERABBOTT'S FREE GAME PICK OF THE WEEK!

Arena Of Heroes: MOBA – Price : FREE – Publisher – Perfect World Entertainment (Arena of Heroes is the first ever turn-based multiplayer online battle arena (MOBA)! Select and train your Heroes, deploy them into the arena, and prove your worth against thousands of other Guardians online! Play in realtime or asynchronously against your friends and foes! Will you answer the call? Download and begin your tactical domination now!) on iPad & iPhone. GET IT NOW FOR FREE

 
Mech Battle Arena – Price : FREE – Publisher –

Glu Games

 (Mech Battle Arena brings the intensity of Mech combat to your mobile device! Select your Mech, customize it with weapons and abilities then battle competitively online against up to 8 other players. Practice offline and apply upgrades to turn your Mech into the ultimate killing machine…

) runs on iPad & iPhone.

GET IT NOW FOR FREE

 
Letters From Nowhere: A Hidden Object Mystery – Price : FREE – Publisher –

G5 Entertainment

 (

Witches are trying to conquer Hazewich, and threatening secrets from the past keep surfacing! If that weren't enough, demons walk right by you, and scary symbols keep appearing in the morgue following enigmatic murders. Are you ready to confront the overwhelming evil to save your old town … and maybe the whole world?

) runs on iPad & iPhone.

GET IT NOW FOR FREE
 
Video Games Quiz – SNES Edition – Price : FREE – Publisher –

Undercoders

 (The Fiercest Console War of the 90's is back!!! Choose your side, prove your knowledge and score points in the ultimate 16-bit showdown! Which fans know their console best? How many SNES games can you name? Find it out in the all new SNES-exclusive version of Video Games Quiz with all of its 16-bit glory!  Write the name of the pictured game to clear a level. Do it as fast as you can and earn high scores and Video Games Quiz coins! 

) runs on iPad & iPhone.

GET IT NOW FOR FREE

 
Cabela's Big Game Hunter – Price : FREE – Publisher –

Activision

 (Activision Publishing, Inc. and Cabela's®, the World's Foremost Outfitter® , is now bringing the #1 hunting video game franchise* to your mobile device. Cabela's® Big Game Hunter® lets you hunt the biggest and most dangerous animals on the planet for FREE. Do you have what it takes to become a hunting legend?

) runs on iPad & iPhone.

GET IT NOW FOR FREE

 

Dark District – Price : FREE – Publisher – Kabam (Battle for dominance and fortify your stronghold in this dystopian combat strategy game set in the near future on Tenebri, a tidally locked planet orbiting a star distant from Earth. Dark District, a remote mining colony without daylight, became the epicenter of an amazing new source of energy. Communication with Earth was mysteriously lost and the city has exploded into chaos.) on iPad & iPhone. GET IT NOW FOR FREE

 
Conjurer: Awoken – Price : FREE – Publisher –

David Perez

 (A fast paced action defense game, Conjurer: Awoken provides non-stop waves of action and strategy! 10 unique levels from icy tundras to swamps, multiple paths, and one with no towers! Use powerful magic, like fire ball or traps, to take out groups of enemies Upgrade your crystals to new types: AOE, long-range, siphon, and more!

) runs on iPad & iPhone.

GET IT NOW FOR FREE

 

Shantae: Risky's Revenge – Price : FREE – Publisher – Wayforward Technologies (Prepare for a powder keg of high octane, hair-whipping, belly dancing, monster slaying action! Guide "half-genie" Shantae through haunted wastes, burning deserts, enchanted forests, and cavernous labyrinths. Discover magical attacks, brew zombie coffee, save golden babies, and shake Shantae's hips to transform into more powerful creatures. Use all of your powers to foil the lady pirate Risky Boots and rescue Sequin Land from certain doom! ) on iPhone & iPad. GET IT NOW FOR FREE

 

Battle Islands – Price : FREE – Publisher – 505 Games (It's 1942, and deep in the South Pacific your platoon of crack troops lands on a tropical island, but can you defeat enemy forces and hold your ground?  You'll need to act quickly in this action-packed, WW2-themed battle strategy game – Control air sea and land forces, build your garrison, battle against friends and create powerful allegiances!) on iPhone & iPad. GET IT NOW FOR FREE

 

Panda Pop – Price : FREE – Publisher – SGN (Plan your every pop to rescue baby pandas! An evil baboon has kidnapped & trapped precious panda pups in the jungle. Strategically burst matching bubbles to help beat him & return the cubs to their worried mother!) on iPhone & iPad. GET IT NOW FOR FREE

 

Kaizin Rumble: World Domination – Price : FREE – Publisher – Gamevil (Play as the anti-hero in this epic storyline! Join the fight against Heroes and Earth Guardians! Collect and raise 400+ cards!) on iPhone & iPad. GET IT NOW FOR FREE

 

Endless Boss Fight – Price : FREE – Publisher – Kongregate (Endless Boss Fight is a fast-paced arcade fighter where you battle against an ever-evolving Boss Robot that only gets more cunning and difficult. You can also design your very own Boss and have it wreck havoc against other players as you earn exciting new rewards.) on iPhone & iPad. GET IT NOW FOR FREE

 

Sensei Wars – Price : FREE – Publisher – 2K Play (Will your Sensei rule the world? Time will tell in the newest combat strategy game that gives you direct control in battle! Define the fighting style of your Sensei to best defend your Dojo, conquer enemy bases and command special healing powers. Train your army to defeat enemies, fortify your base to withstand attacks and join forces with friends by creating a Dynasty for co-op play.) on iPhone & iPad. GET IT NOW FOR FREE

 

Angry Birds Go! – Price : FREE – Publisher – Rovio Entertainment (Welcome to downhill racing on Piggy Island! Feel the rush as you fling those freewheeling birds and piggies down the track at breakneck speed – with plenty of twists and turns in a thrilling race to the finish line! But beware! Look out for hazardous roads, mischievous opponents riding your tail and special powers to put the race leader behind the pack. Plus, go from soapbox car to supercar by upgrading your ride! Ready…Set…Angry Birds Go!) on iPhone & iPad. GET IT NOW FOR FREE

 

Ninja Hero Cats – Price : FREE – Publisher – HandyGames (Forget Kung Fu or Karate if you can swing samurai swords or hurl bombs, fridges, pizzas and pianos at all sorts of weird fish monsters! Loot precious goldfish and use them to buy incredible upgrades that can turn you into a whirlwind of destruction or even unleash the mighty CATZILLA! Use your parkour skills to dash over floating islands and collapsing bridges while slicing evil jellyfish and sharks with your sharp blade!) on iPhone & iPad. GET IT NOW FOR FREE
For The Bargain Hunters – 99c Games
| | |
| --- | --- |
| | Pac-Man – Price : $0.99 – Publisher – Namco-Bandai (Relive this classic with PAC-MAN! Who can forget the countless hours and quarters spent avoiding pesky ghosts while chompin' on pellets and gobbling up fruit for bonus points? In addition to the Classic maze, there are eight new mazes to explore, each featuring ghost-free Bonus rounds. Try them out for free and purchase them to play forever!) runs on iPhone & iPad. BUY NOW |
|   | Ski Safari: Adventure Time – Price : $0.99 – Publisher – Cartoon Network (Adventure Time meets Ski Safari! Shred the slopes of Ooo with Finn and his friends in this endlessly fun downhill adventure. Slide your way through Ice Kingdom, Candy Kingdom, and the Mystery Mountains to outrun a relentless avalanche! ) runs on iPad & iPhone. BUY NOW |
For The Millionaires – All games over $0.99
 

MasterAbbott's over 99c Pick Of The Week!

Grand Theft Auto: San Andreas – Price : $7.49  – Publisher – Rockstar Games (Five years ago, Carl Johnson escaped from the pressures of life in Los Santos, San Andreas, a city tearing itself apart with gang trouble, drugs and corruption. Where filmstars and millionaires do their best to avoid the dealers and gangbangers. Now, it's the early 90's. Carl's got to go home. His mother has been murdered, his family has fallen apart and his childhood friends are all heading towards disaster.) runs on iPhone & iPad. BUY NOW

 

AntiSquad – Price : $2.99  – Publisher – Bulkypix (What happens every time you find yourself facing criminality, outlaws and troublemakers? Shout? Run? Weep? Call the police maybe? No! You keep a low profile hoping to stay invisible to the threat. However it's not how we do it. We loathe the scum that think they can do whatever they want and thrive to cleanse their existence. We are straight-out fearless daredevils with profound strategic and team working mind. Together we are the SQUAD!) runs on iPhone & iPad. BUY NOW

 
Lego Star Wars: The Complete Saga – Price : $15.99 – Publisher –

Warner Bros

 (LEGO® Star Wars™: The Complete Saga is available on iOS for the first time! Experience the epic adventures of Star Wars™, from Star Wars: Episode I The Phantom Menace to Star Wars: Episode VI Return of the Jedi, through the fun and whimsical world of LEGO. 

) runs on iPad.

BUY NOW

 
Sonic The Hedgehog 2 – Price : $2.99 – Publisher –

SEGA

 (Speed back in time and discover the game that first united Sonic the Hedgehog with his amazing flying sidekick Miles "Tails" Prower. Run through high speed levels packed with enemies and hazards as you zoom along loop de loops in your mission to destroy the devious Dr. Eggman. This definitive version has been fully built from the ground up for mobile devices, featuring re-mastered graphics and audio, and all new game content.) runs iPad & iPhone. BUY NOW
 

Star Trek Trexels – Price : $2.99  – Publisher – YesGnome (The USS Valiant has been destroyed by an unknown attacker, and Starfleet has chosen YOU to continue its mission deep within a mysterious area of space known as the Trexelian Expanse. Build your ship, choose your crew, learn the fate of the Valiant, and explore the Expanse in the name of the Federation.) runs on iPhone & iPad. BUY NOW

 

Starborn Anarkist – Price : $1.99  – Publisher – ZeMind Games Studio (In this addictive arcade-style twin stick space shooter, you (a disgruntled waste collector) salvage the debris from each round of your destructive rampage to piece by piece transform your humble space-garbage-truck into a starship worthy of your cause.) runs on iPhone & iPad. BUY NOW

 

Good Night Mowgli! Bedtime Tales For Kids – Price : $4.49  – Publisher – Vividha. (As the sun goes down and the moon rises, Mowgli – The Jungle Boy listens to his favourite bedtime story from Baloo -The Bear. This is when kids are transported to Mowgli's forest and experience the story with beautiful imageries, wonderful narration, and soothing music.) runs on iPad. BUY NOW

 
Rollabear – Price : $1.99 – Publisher –

Matmi

 (Fly, fall and roll in a ball through the magical 3D animated world of Rollabear. Join Bubba Bear, Poppy the panda, Otis and friends in this totally original, action packed bowling adventure across three magical wonderlands. 

) runs on iPhone & iPad.

BUY NOW

 
The Room Two – Price : $4.99 – Publisher –

Fireproof Games

 (Welcome to The Room Two, a physical puzzler, wrapped in a mystery game, inside a beautifully tactile 3D world. The much anticipated sequel to 'The Room', Apple's Game of the Year 2012 and recipient of a BAFTA award, is here at last. ) runs iPad & iPhone. BUY NOW
There you have it folks these games should keep you busy for quite some time well until next week at least. I'll be back next week for another dose of iOS goodness, in the meantime if you would also like to suggest your own suggestions, please feel free to share them in the comments section below or in the iOS forum section on the site here.
Remember kids, Play Hard Or Don't Play At All!