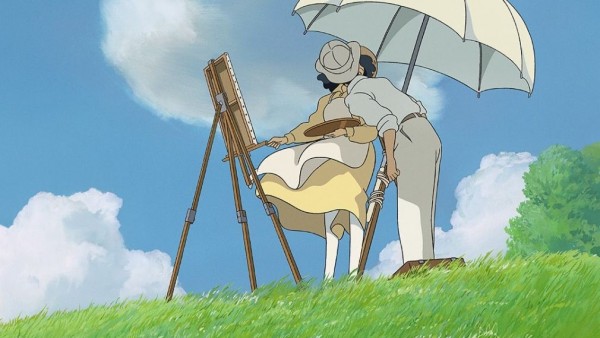 It was only just announced that the popular actor Joseph Gordon-Levitt will be taking the lead voice acting role in the English dub of Hayao Miyazaki's (the co-founder of Studio Gibli) eleventh and final film; The Wind Rises. As mentioned in the title, Mr. Gordon-Levitt will be leading a cast of many well-known and highly popular actors and actresses in Miyazaki's most recent film that takes us on a journey into the life of Jiro Horikoshi the man behind the design of Japan's "Mitsubishi A6M Zero" fighter plane of World War II.
Stars such as Emily Blunt, John Krasinski, Martin Short and Stanley Tucci, alongside so many other greats will all have somewhat pivotal roles in this movie as they play the people within Jiro's life that help him develop as not only a brilliant engineer but, in true Miyazaki style, into a truly brilliant person too. The stars had much to say about the film, all of them being positive, which leads me to believe they were the perfect choices for the roles they will be playing.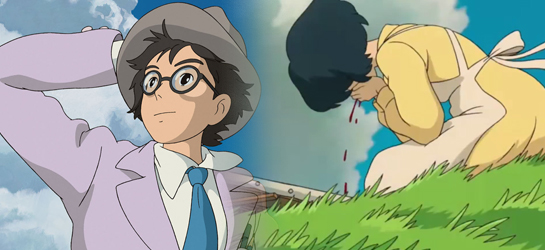 Joseph Gordon-Levitt In "USA Today":
"The film is more grounded in human beings and a historical moment in time. However, there's still a flavor of magic in it as you go inside the mind of this aeronautics engineer and you see him walking on the wings of airplanes in his dream…"
Emily Blunt In "USA Today":
"It's that dreamlike idea of thinking for one's self. My character represents that idea, that purity of dreaming for a better world, and that's partly because she knows she hasn't got long in this world…"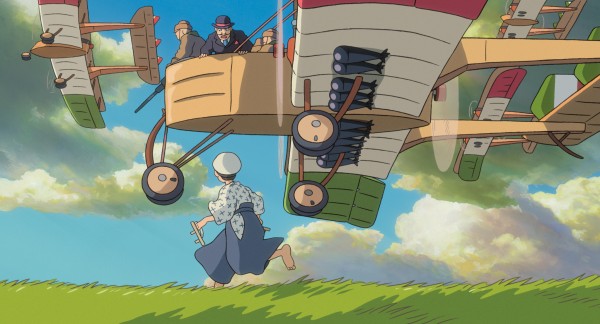 The Wind Rises has already been a great success and has been received well outside of Japan despite the movie not yet being released: It has been nominated for a Golden Globe, it has been submitted for an Oscar nomination and Joe Hisaishi has made the shortlist for the "Best Original Score" Oscar nomination as well as so many others. The film has also just recently won the award for "Best Animated Film" from the New York Film Critics Circle, The National Board of Review, The Boston Society of Film Critics and the San Diego Film Critics Society.
What else can be said about The Wind Rises? It's already a hit and the addition of all these wonderful actors and actresses can only make it that much better. The film will be released by Disney and was previously screened in New York and Los Angeles for a very short time last month but has been said to officially open across the United States sometime in February. Madman Entertainment has the rights to the release of the movie down here in Australia. Just below this article, in a little gallery, you can see all the actors that have been announced alongside the picture of the character they are playing and a short description.