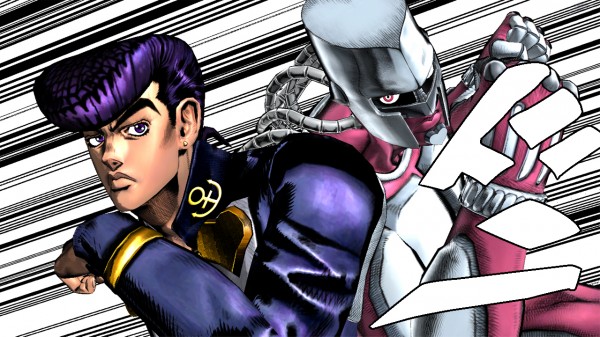 JoJo's Bizarre Adventure: All Star Battle has hit Japan in a big way and Japanese audiences have been loving every moment of it since it's release a month or so ago, us in the West sat back in jealousy and envy until the day we heard news of the games localisation around Europe and in North America.
Ever since then CyberConnect2 and Namco Bandai have been working hard to give us all as much JJBA love as posible and even though we've seen most of it because of the Japanese release we're all still getting real excited over the whole thing. This time around we've been given a whole bunch of art assets and high quality screenshots from the game that are focused on the 4th Chapter of the JoJo's Bizarre Adventure franchise; Diamond Is Unbreakable.
The Official Synopsis of the storyline is as follows:
This chapter focuses on Josuke Higashikata, who is visibly related to Joseph Joestar. Through this new adventure of the Joestar descendants, we discover a new powerful Artifact, "The Bow and Arrow", that causes people to develop their Stand!Josuke and his gang discover that Dio wasn't completely eradicated, as his cells are still alive within Nijimura brothers' corpses. All these adventures will take Josuke, Rohan, Joseph and their friends on a fighting rollercoaster where their enemy is Kira.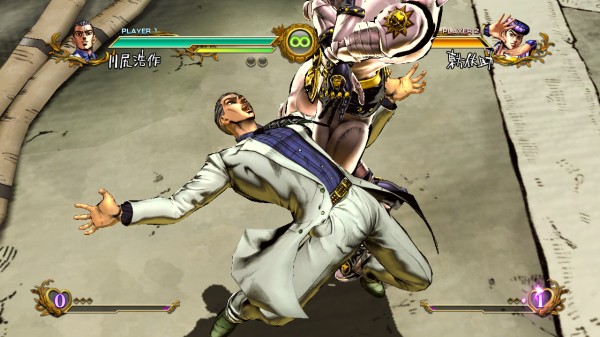 Thanks to Namco Bandai, JoJo's Bizarre Adventure: All Star Battle is set to hit the shores of Australia and New Zealand in 2014 on the PlayStation 3, there's no specific date yet but I'm sure we'll be hearing some awesome news about it once we ring in the new year. For everyone out there who doesn't have this game you're in luck because the images I mentioned earlier have been made into a gallery below for everyone to see. Check out these fantastic images and don't forget to hit up our comments section to let us know what you think about the game. Keep your regents strong and your coats long because a fight is brewing with JoJo's Bizarre Adventure: All Star Battle!