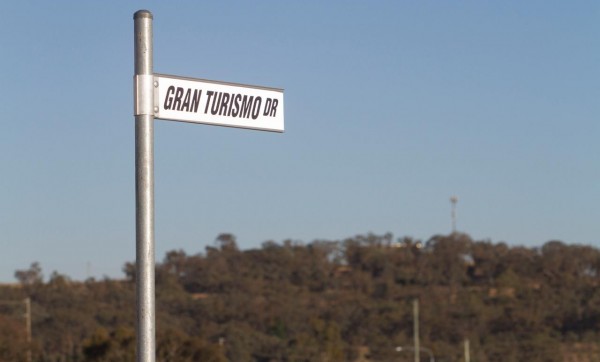 The City of Bathurst and Sony Computer Entertainment Australia joined together to honour the Gran Turismo franchise at the Mount Panorama Motor Racing Circuit with a road naming ceremony, unveiling the newly christened Gran Turismo Drive.
Shane Jacobson – gamer, comedian and racing vet – alongside the Mayor of Bathurst, Gary Rush, had the privilege of officially opening the internal circuit road to the public, who will be able to walk it during special events. It pays tribute to the impeccable immortalisation of the historical track surrounding it in Gran Turismo 6, releasing on December 6 for the PlayStation 3. On top of this, the game will be featured as part of a new interactive exhibition and memorabilia collection within the National Motor Racing Museum.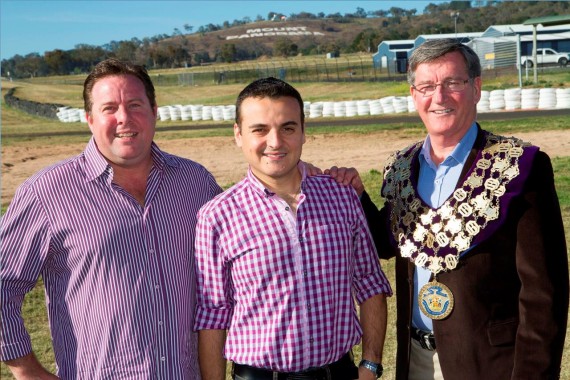 Kazunori Yamauchi, Gran Turismo creator and Polyphony Digital Inc. President, said;
We are extremely proud to be acknowledged by the City of Bathurst for the years of dedication we have invested in recreating Mount Panorama in Gran Turismo 6. Since its inception 15 years ago, Gran Turismo has listened to fan feedback and added extra features so that we now offer 1,200 cars and 33 circuits from all across the world. It seems only right that the legendary Mount Panorama circuit is included as fans will now have a chance to drive one of the toughest tracks out there. With Mount Panorama immortalised in the Gran Turismo series, it is now truly remarkable to see GT immortalised on The Mount itself.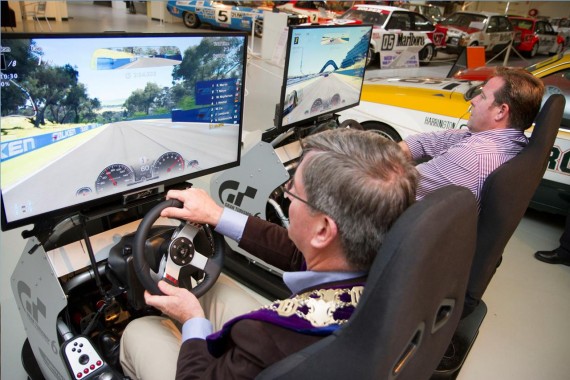 Gary Rush, Mayor of Bathurst, stated;
Driving a lap of our world famous motor racing circuit is a life changing experience for those who have the chance, and Bathurst Regional Council is very excited about opening up the Mount Panorama experience through the launch of Gran Turismo 6 this week. As custodians of a unique collection of the motor racing history of Mount Panorama at the National Motor Racing Museum, this partnership with Sony Computer Entertainment Australia is a great example of the how our Council is always looking for new and innovative ways to interpret the Mount Panorama experience to the world. Mount Panorama is a very special part of the history of Bathurst which will celebrate 200 years as a European settlement in 2015 and this event opens up the opportunity for a new worldwide audience of fans to experience this special place – especially as we believe we are the first council in Australia to name a road after a videogame franchise.
Fans can pre-order either the GT6 Anniversary Edition (RRP AUD$114.95) or the Standard Edition (RRP AUD$99.95) right now and will receive a number of additional cars when the game is released in three short days on December 6.