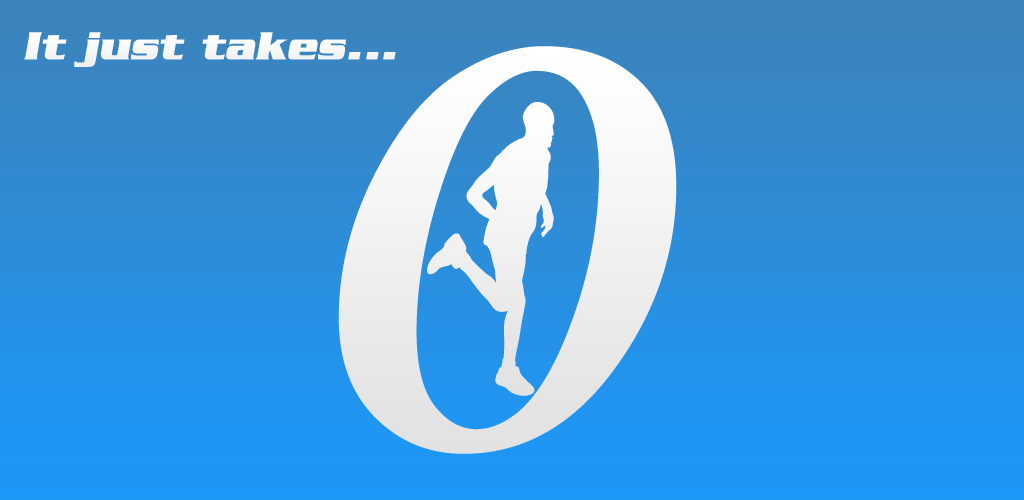 A new fitness app aimed at beginners has recently been released on iOS and Android devices. Joining a plethora of other apps in the health and fitness market, One Fitness Daily offers something different by asking users to complete just one activity a day to establish themselves a routine. A system notification reminds you when it's time to complete your daily activity, meaning that forgetting is no longer a valid excuse! With a strong focus on beginners, the app fully details all the included exercises and activities with easy to understand instructions and accompanying pictures. All the reps and amount of time you should do the workouts for are fully detailed, so no further research or guess work is required.
One Fitness Daily takes some classic video game tropes and uses them as motivational tools, such as earning bonus experience points for completing activities on subsequent days. As users level up they earn themselves better ranks and medals that are symbollic of their level of achievement. Each exercise the user complete is added to a log alongside detailed stats that keep track of how many activities you have completed, your longest streak ever and more.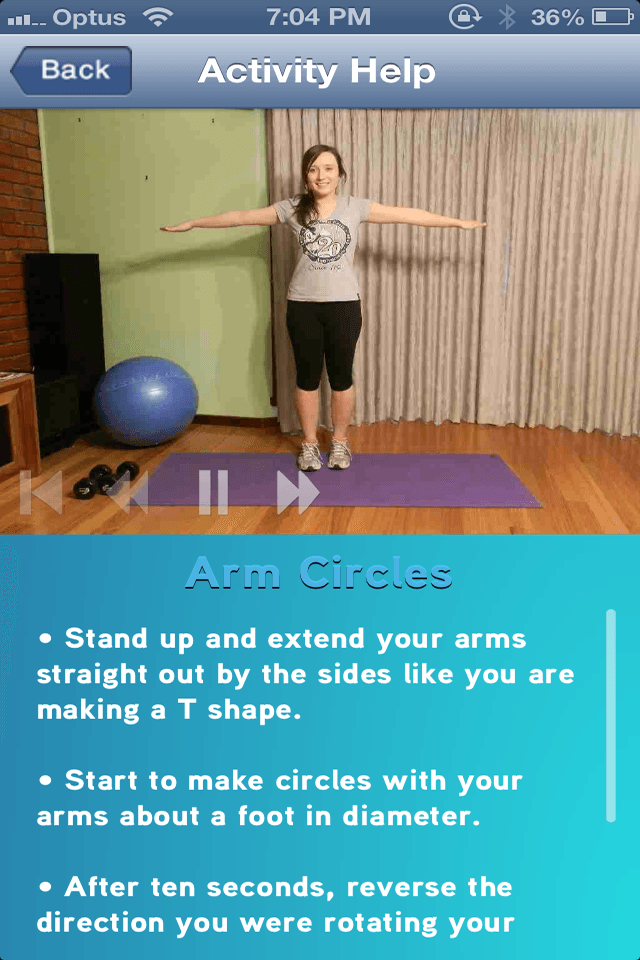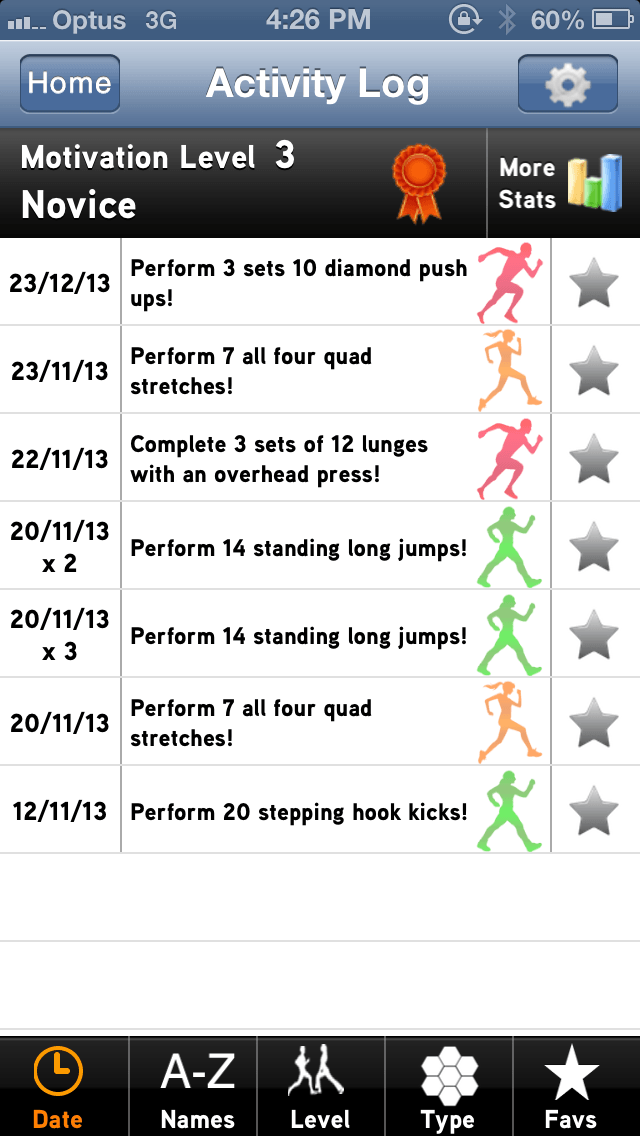 Key features include:
Huge variety! With over 500+ activities and additional activity variations you will rarely get the same activity twice!
Something for everyone! Activities come from one of seven different exercise types including Strength, Cardio, Stretching, Plyometric, Yoga, Pilates and Martial Arts.
No guess work! Each activity is explained with step by step instructions and accompanying photos to show you exactly how the activity should be performed. Amount of reps and other factors are also detailed.
Track your progress! All completed activities are stored in a log for you to recomplete at any time. Detailed stats such as number of activities completed, daily completion rate, longest streak and more and all recorded.
Get Motivated! Earn experience points to increase your Motivation Level and go from rookie to Motivation Master!
Just one a day! Completing just one activity a day will get you into an easy to complete routine making it easier for you to reach your fitness goals!
One Fitness Daily is available right now in both free and paid versions from the App Store for iPhone, iPad and iPod Touch and Google Play for Android devices. Follow the Google Play and App Store links to download the free version of the app now and start completing one activity a day to help improve your fitness and motivate you to achieve your health goals. You can find more information on One Fitness Daily on the official website, as well as links to the Pro versions of the app which are available for $2.99.