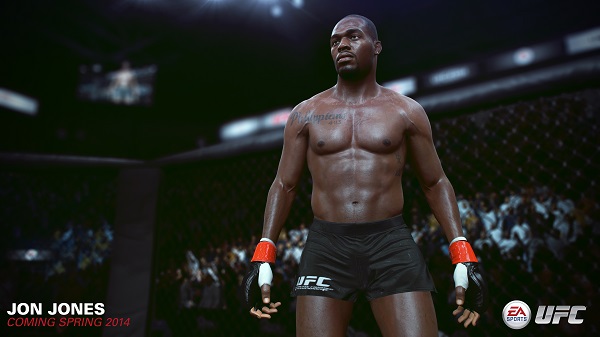 While we have known that EA Sports is currently working on bringing out a new UFC title sometime Spring 2014, we haven't seen much about the game outside of a few snippets of gameplay footage. As such, those who are interested in the game will be happy to hear that the company has released two screenshots for the game, making them the first in-game images of the title.
These screenshots feature Jon Jones and it sounds like the company will be revealing the game's roster over the course of the "next few months." The will feature over one hundred different fighters including female fighters. Check out Jon Jones' bio below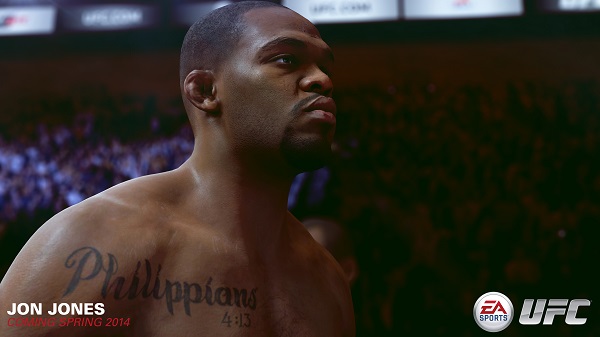 Jon Jones

Nickname: Bones
Current Record: 19-1-0
From: Rochester, NY USA
Fights Out Of: Endicott, NY USA
Age: 26
Height: 6′ 4″ (193 cm)
Weight: 205 lbs. (93 kg)
Strengths: Wrestling, Jiu-Jitsu, Muay Thai

Not only is Jon "Bones" Jones the youngest champion in UFC history, but with virtually no gaps in his game, the Light Heavyweight title-holder is considered by many to be the best pound-for-pound fighter in the world. At the age of 26, and hailing from a family of athletes—both his younger and older brothers currently play in the NFL—Jones has nothing but time ahead of him to polish his skills. This young superstar's potential is limitless.