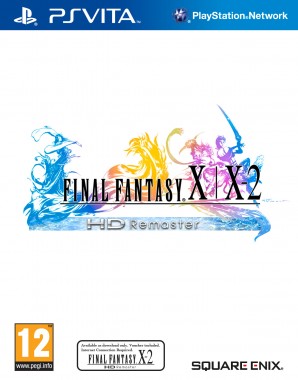 When Square Enix was finally able to announce the release date for Final Fantasy X|X-2 HD Remaster, they were only able to do so the for PS3 version of the game, with the PS Vita release date left unstated and a mystery. But, it seems that the time for them to reveal its coming has now arrived as news has just come with that very information.
Those worried they would be forced to choose one of the other based on which ever released first, needn't worry though as it turns out they will be releasing the same date. That's right, Remaster will be hitting PS Vita at the same time, so players can pick whichever platform they prefer, either digital or retail.
Both digital and retail versions of Final Fantasy X|X-2 HD Remaster, as well as both PS3 and PS Vita will be priced at £29.99 and available in Europe on March 21st, 2014. Though some features for the retail version of the PS Vita will require online connection to download.
So, players will be able to enjoy the international versions of both games in HD, with the updated soundtracks and trophy support on PS Vita the same day as PS3. Plus, those that get both versions will be able to carry over their save game data between the two systems via the PSN, making a great benefit for those that can never have too much Final Fantasy.