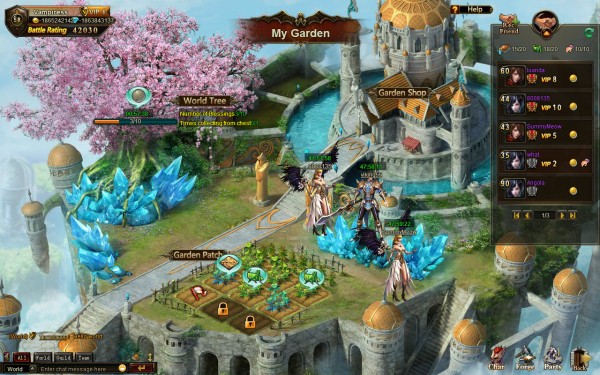 Great news for MMO fans as the release of closed beta test for League of Angels (LoA) starts today, marking a big step towards its full release. Created by UUZU (but hosted their U.S. site GTArcade), the MMORPG is set to be a blast as the company follows its modest guiding principle 'sharing simple joy'.
Gamers should have a great time with this game as they play as a powerful angel on a quest to rebuild a fallen world.  League of Angels allows for any type of player to enjoy the game. Each playable angel has their own unique set of abilities that requires gamers to customise their fighting skills and league of heroes to conquer the game. There are many other interesting features throughout the great adventure such as side quests, mounts and even dragon racing.

However, the biggest part of the online PC adventure that has grabbed a lot of attention is the stunning hand-drawn art combined with a fast turn-based combat system, both which are incredibly rare for a browser-based title. The project manager for League of Angels, Frances Sun, had this to say about the artwork:
"We are fully confident introducing players to the game's story and art will further entice them to join closed beta on December 4th … We wanted to give players an idea of what sort of game League of Angels is."
No time has been set for the open-beta launch, but it should begin sometime at the start of next year. Check out the cinematic trailer below and for those who are keen to get in on the angel action, you should check out more on the LoA website.