What do Thanksgiving, Christmas, Birthdays and New Years all have in common? The fact that all four are being celebrated in The Sims FreePlay with brand new content. In the midst of the holiday season The Sims FreePlay is celebrating its second birthday, and with the regular updates it has had since launch, also celebrating the fact that it has become one of EAs longest running free to play games.
To celebrate, the game's latest update includes a tonne of new items, challenges, quests and decor to help you celebrate the holiday season in style. Some of the key features of the update include:
Gifts Galore –

­ Get your Sims ready for the silly season with four FREE Christmas presents delivered to your Sims door ­ starting Dec 1
12 Days to Save Christmas – ­ Help Santa find his Elves by completing "The Missing Xmas Elves" quest by Christmas Day and unlock adorable PET REINDEERS ­ available from Dec 13
Deck the Halls – ­ Add some Christmas cheer to your home with all-new Christmas décor you receive free during "The Missing Xmas Elves" quest
Ring in the New Year with a BANG! – ­Complete the "10… 9… 8" quest to receive Fireworks for your Sims! ­ available from Dec 29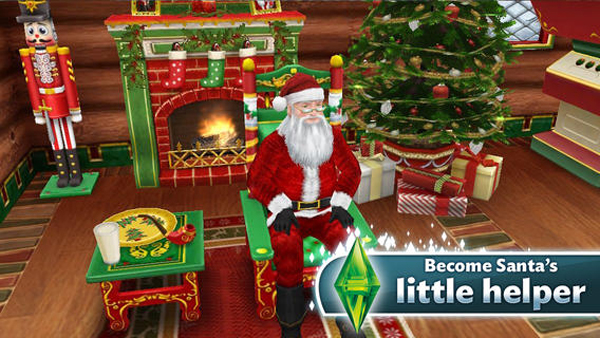 That's a pretty good Christmas present from EA, so be sure to complete the challenges and unlock the items and decor to brighten up your Sim's lives. Are you still playing The Sims FreePlay? Let us know in the comments below but if you haven't started, then you can grab it for free (as the name implies) from iTunes, Google Play, and the Amazon AppStore. As always, be sure to stay tuned to Capsule Computers for all The Sims news as it becomes available.