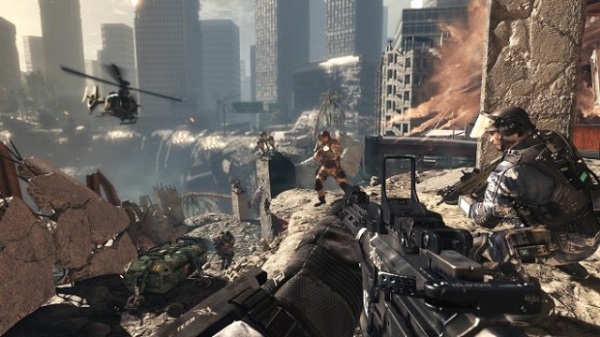 Call of Duty: Ghosts has received a new update on all platforms. This new "Heavy Duty" game mode is available for download on Xbox One, Xbox 360, PS3, PS4, and PC.
The new game mode gives players additional HP each time they spawn, making the player a lot beefier during firefights. In addition to this new game mode, additional weapon loadouts have been added to the Infected Mode and during squad play, your squad will earn additional points during its first five level.
The update also brings about a fix to an invisibility exploit and a bug where players could activate their perks, without any limits. There are also more minor fixes that can be found here on the COD: Ghosts Forums. If you're still on the fence about whether or not to purchase this first person shooter, check out our review of Call of Duty: Ghosts.