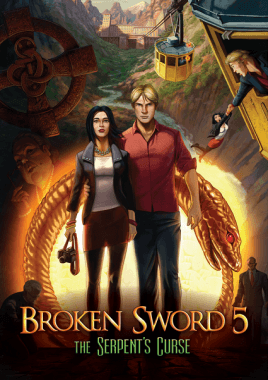 Broken Sword is returning to its point and click roots with the fifth entry in the series, The Serpent's Curse. Recent entries had strayed away from the traditional point and click set up in favour of more action elements, but Revolution Software is hoping that the series is going to make a triumphant return thanks to a team of developers including talent from the original Broken Sword team.
"This has been a labour of love not just for us here at Revolution but the entire Broken Sword community too. We have been privileged to be able to make the game we've wanted to thanks to the generous support of our Kickstarter supporters, who really have given us the freedom to take the series to new heights."
Charles Cecil, founder of Revolution Software.
The Serpent's Curse casts players as "intrepid American" George Stobbart and journalist Nico Collard, who set off to find a stolen painting but find themselves amidst a much darker conspiracy. After witnessing the theft of the seemingly worthless art from a Parisian art gallery, the two find themselves on a globe trotting adventure centered around the Gnostic Gospels, a relic that mystery fans who have ever perused a bit of Dan Brown will be well aware of.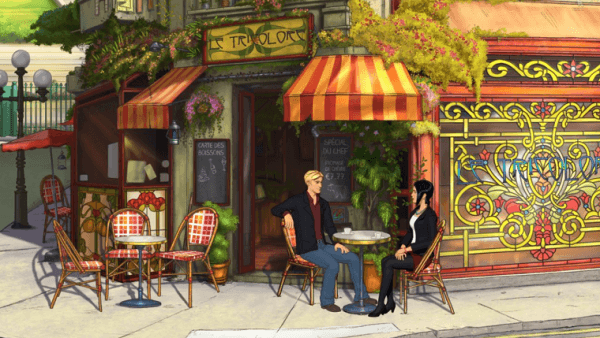 The game has been split into two episodes, with the second part set for release in the first quarter of 2014. It won't be a separate purchase however, coming instead in the form of a free update to Episode One. The first part of Serpent's Curse is available on PC, Mac, and Linux now, and can be found on Steam and GOG.com – currently sitting at a discounted price of $19.99. Releases on other platforms should follow shortly, with the PlayStation Vita version first up, followed by iOS and Android editions in the new year.