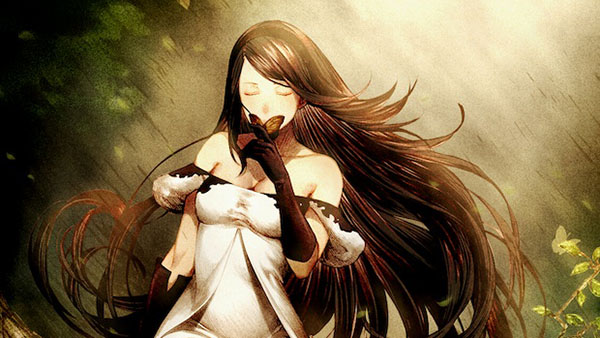 Square Enix has shared the first set of screenshots and details of Bravely Second since its reveal a few days ago. We get a proper look at the new character and some artwork of the game's world. Check out the game's new website with some enchanting music.
Bravely Second is set in Luxendarc, several years after the Warriors of Light saved the world from ruin. A location known as the Magic University Town Istantarl was built in the Nadarakes continent by the Lakrika Prime Minister. It's likely this is the starting point of Bravely Second, where a new structure of magic has been developed.
The new character we saw is named Devil King Buster Magnolia Arch who has descended to Earth from the moon as the last survivor of the moon nation. Described as an eccentric, Magnolia appears unexpectedly when she wants and rescued Tiz Oria with her fighting prowess.
Currently without a release date, the next time we see Bravely Second will be during Jump Festa on December 21-22 with a new trailer. It's prequel, Bravely Default, has only just come out in PAL territories and will be available on February 7 in North America.