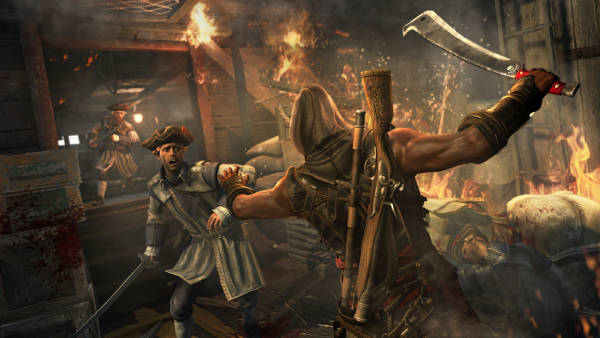 Assassin's Creed IV: Black Flag is just about ready to release its first single player DLC, so that players can continue the journey and see what becomes of Edward Kenway's former quartermaster Adewale. Setting the DLC 15 years offers up plenty of time for Adewale to have gone a long way on his own path and with these 9 new missions, player will be able to explore it themselves.
With the "Freedom Cry" DLC set to come out this week for Xbox 360, PS3, Xbox One, PS4, and PC it makes sense for Ubisoft to put its launch trailer out now to show off just what players can expect. Showing off Adewale  giving hope to his people as they strive for independence, as well as him in action with his machete and blunderbuss, the trailer seems like a good primer for the action players themselves will be taking in game.
Assassin's Creed IV: Black Flag itself has met with some good review scores for both past and new gen consoles, so we'll see if this DLC can live up to the quality when it releases Tuesday on Xbox 360, Xbox One, and PC and Wednesday for PS3 and PS4.