Free-to play game publisher and developer, Perfect World Entertainment who has recently brought out Neverwinter, has today announced the release of Sneaky Games' Arena Of Heroes for the Apple iPad. This new strategy game is a Multiplayer Online Battle Arena (MOBA) and is the first of its kind to introduce asynchronous gameplay alongside traditional real time combat, which is optimal for gaming on the go.
Arena of Heroes promises engaging and cross-platform PvP competitive gameplay. Compose a team of heroes from a current roster of 15 characters, and apply cunning tactics and strategies to take out the enemy Power Core to win the match. Heroes are customisable with multiple character skins per hero and enhancements via the glyph system, allowing you to pick and choose ability boosts to aid in battle. Arena Of Heroes also provides for the more competitive players, let it be through taunting your opponent through real time chat or by climbing the ranks in the PvP leaderboards.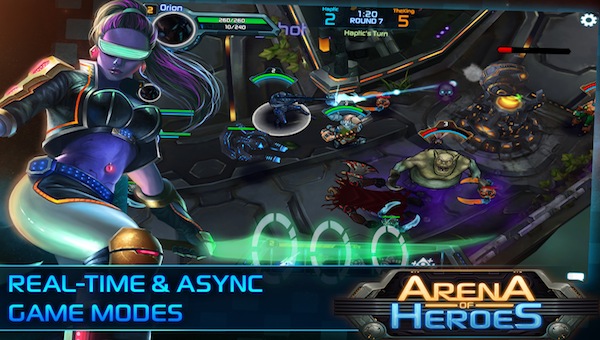 For a compelling and free to play MOBA experience on the go, get your hands on Arena of Heroes. Make it quick because the first 50,000 player accounts will receive the "Molten Ivan" premium character skin. The game is available now to download on iTunes for the iPad, and coming soon for the iPhone, Android, PC, Mac and browser.