8BitMMO, a retro-style 2D MMO game is now available on Steam for Early Access gameplay. The game developed by Archive Entertainment mixes in RPG elements with an open sandbox mode of gameplay, leading to a very interesting experience for gamers of all categories. Players are given the chance to build their own houses or castles, start a city, fight LawyerCats and Hipsters, and lots of other unique features.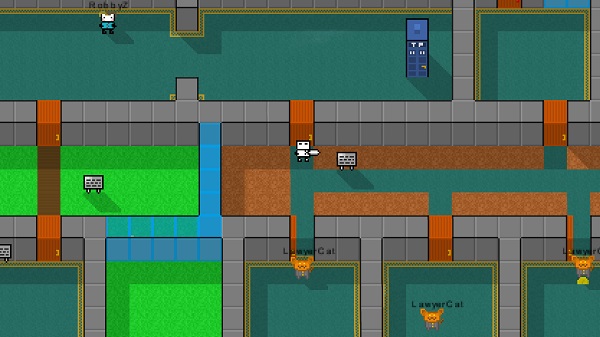 The game is 100% player built, making the content unique wherever you go in the 8BitMMO universe. The game is continuously updated with new ideas and features as it develops into its full build. The best part about it is that the game will be completely free to play. Right now, however, the developer has limited the access to purchasers only to gain more reliable feedback. There are two options for the Founders pack, either a $9.99 USD or $19.99 USD option. Both come with immediate access to the game, gold and platinum rewards (which varies depending on which option you chose), and exclusive hats that will only be available to the early access purchasers.
For more information on this game, check out their Steam page here.