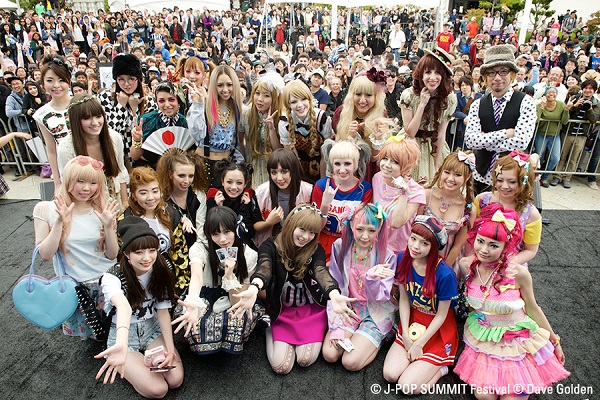 Yesterday, NEW PEOPLE and the J-POP Summit Festival Committee announced that the J-POP Summit Festival will be returning to San Francisco's Japantown in July with the event taking place on Saturday and Sunday, July 19th and 20th, 2014.
The summit will see the return of everything that was available last year, meaning there will be live bands and artists, pop culture panel discussions, film premieres, fashion shows, DJ dance events, interactive games, celebrity appearances, and a lot more. Many of these events will be free to attend and additional details can be found here.
The second annual Japan Film Festival of San Francisco will also be returning for the event which will run for a week where numerous live action and anime film premieres will be run starting on July 19th and ending on July 27th at the NEW PEOPLE cinema where prominent Japanese directors and actors will be in attendance, as well as several lecture presentations, workshops, autograph sessions, and film industry networking opportunities will be available.